"Pictures tell the story." In a time where the line between hyperboles and clichés is turning progressively blurry, this one still remains as one of the more valid clichés in the English language (or any other language one would assume). Over the two weeks at Wimbledon, many stories take place outside of the Centre Court or the main competition. Fans attending Wimbledon get treated to the "experience" of SW19 rather than simply watching matches live instead of on T.V. If you have followed my articles and live reports in the past, you would know that what interests me the most is precisely those outside stories that embody the tournaments on the professional tennis calendar. Yes, the tennis is compelling, and yes, the players and the matches still headline the media and conversations in club houses. Yet to those who may not have had the Wimbledon experience yet, here are a series of photos that may offer a glimpse into the "rest of the story."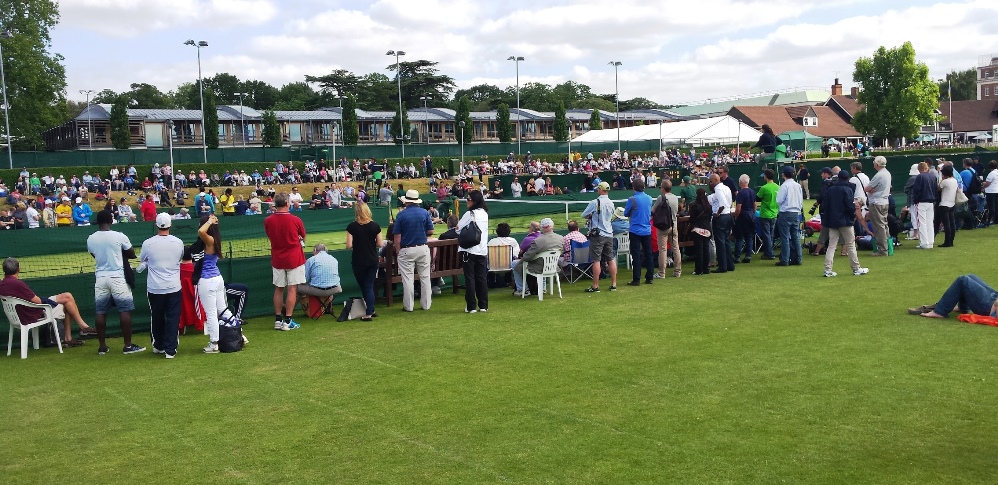 The adventure begins at Roehampton courts for qualifying rounds.
————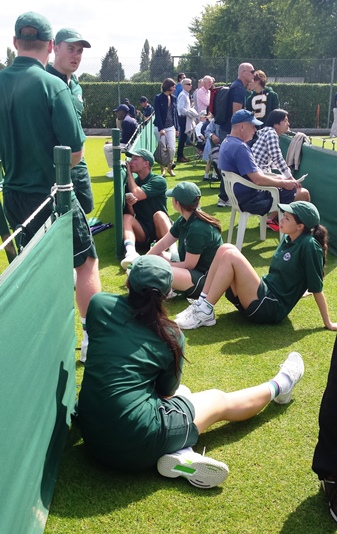 At Roehampton, hard-working ball kids take much-needed breaks in between the courts.
————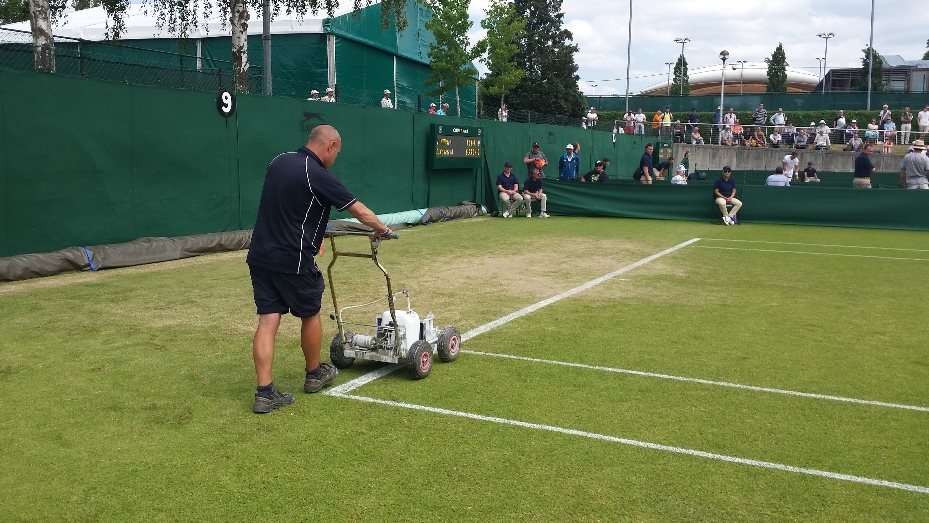 Lines get refreshed often, this one between the 3rd and 4th sets of a men's match.
————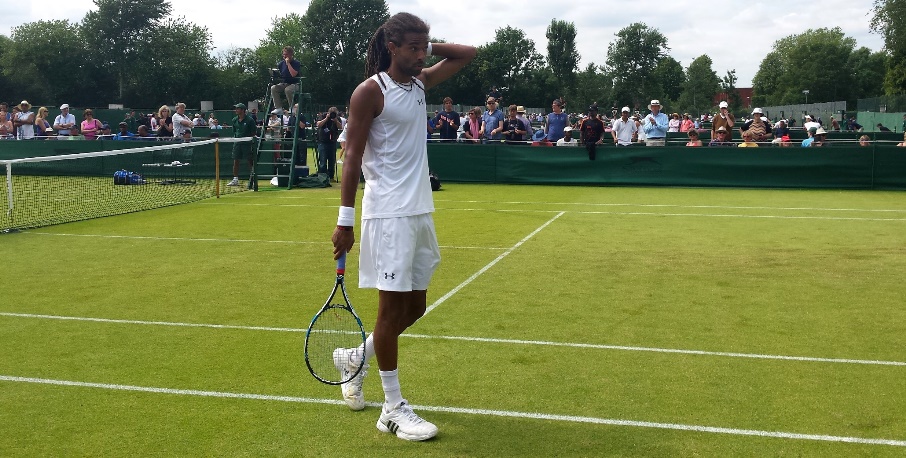 Little did Dustin "Dreddy" Brown know when he was playing this qualifying match that he would go on to defeat Rafael Nadal in the Main Draw one week later, and become the centerpiece of one of the biggest upsets in Wimbledon 2015.
————
Meanwhile London was more than ready for the main event. The fact that Wimbledon would be the talk of town for the next two weeks in London could not be overlooked. The town of Wimbledon had signs everywhere celebrating the biggest tournament in the world, but the rest of London did not lag far behind.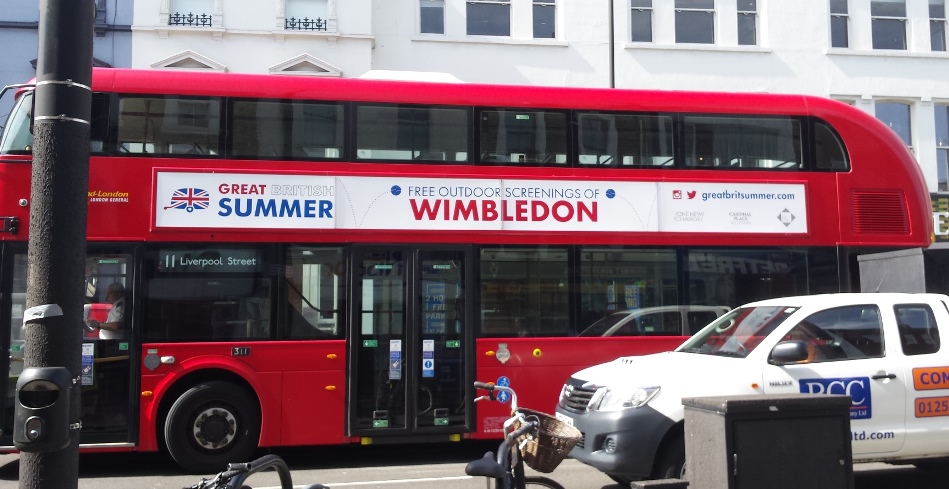 Buses were advertising Wimbledon…
————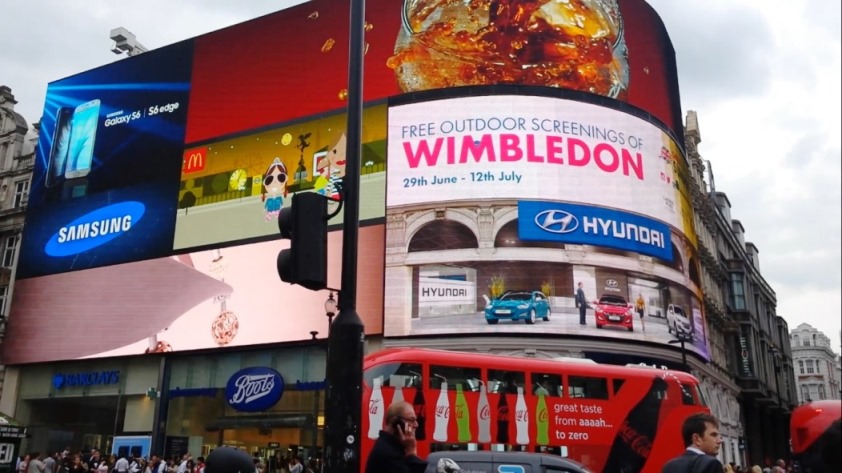 … as well as the giant advertising board in one of the most famous squares in the World, Picadilly Circus.
————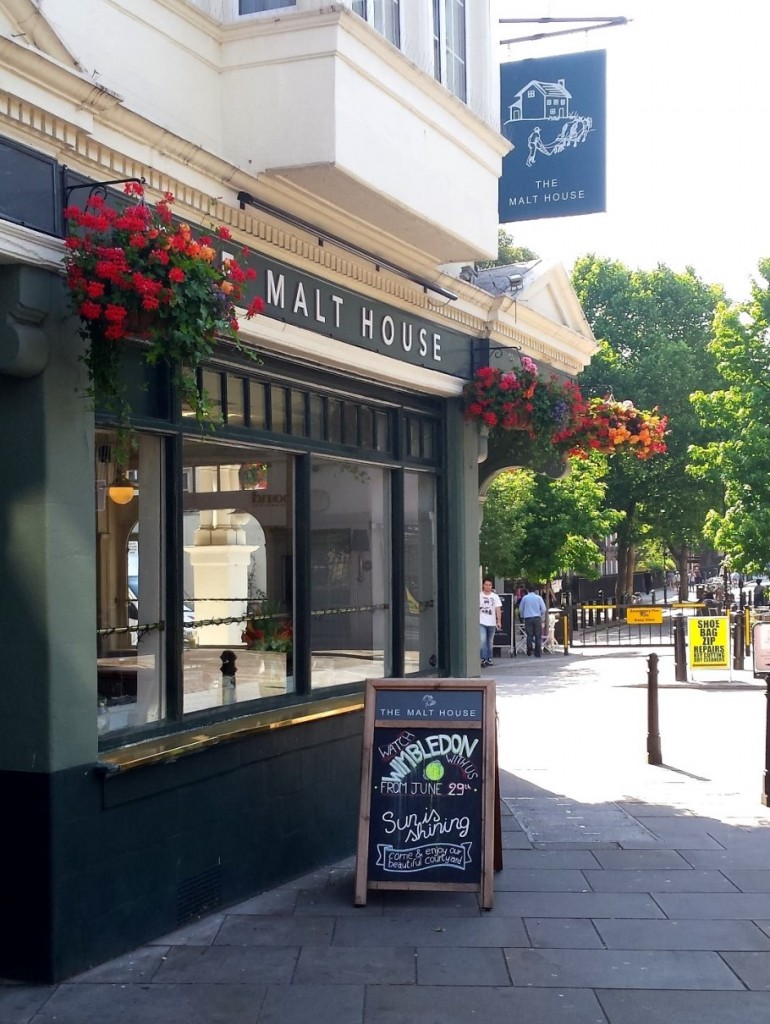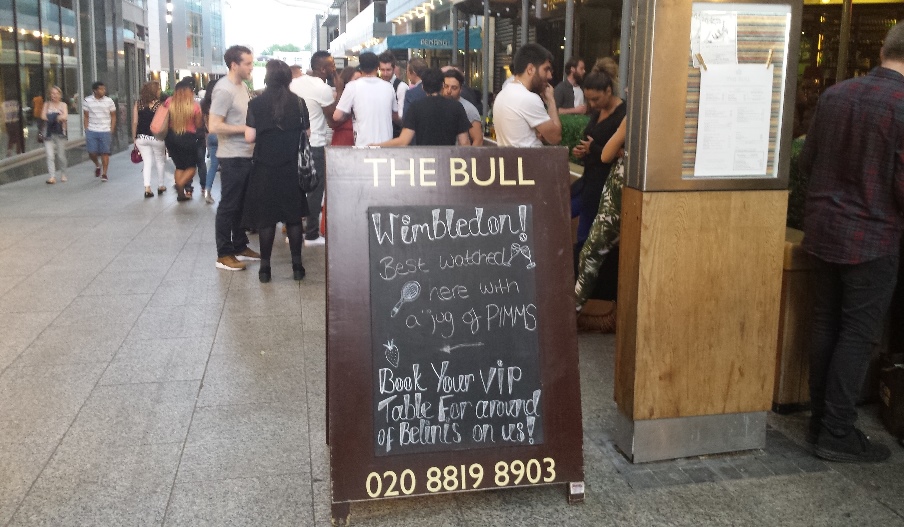 Pubs took the opportunity to mix Wimbledon with drinking and dining.
————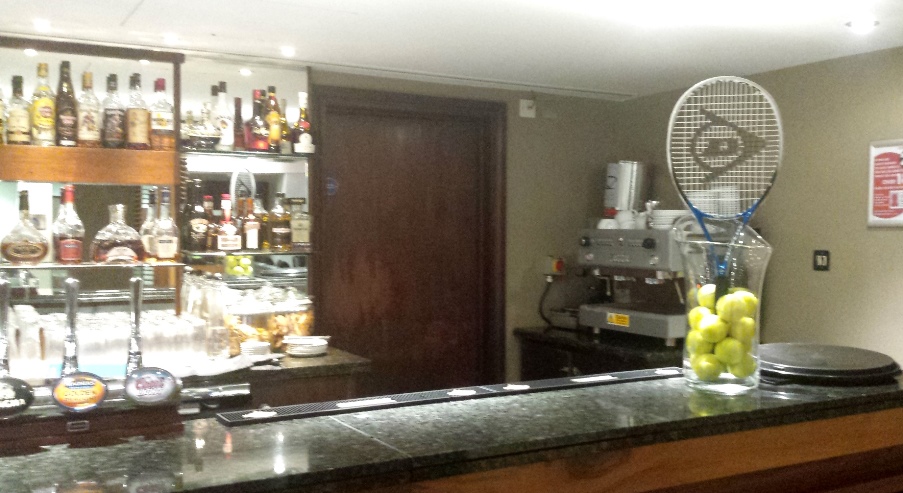 This hotel's bar had the right decoration
————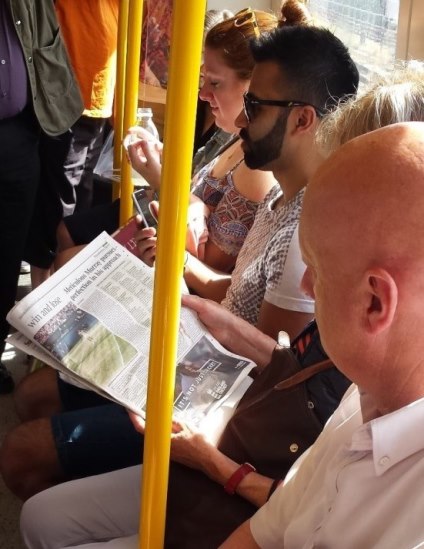 People even read about and chat about Wimbledon in the tube…
————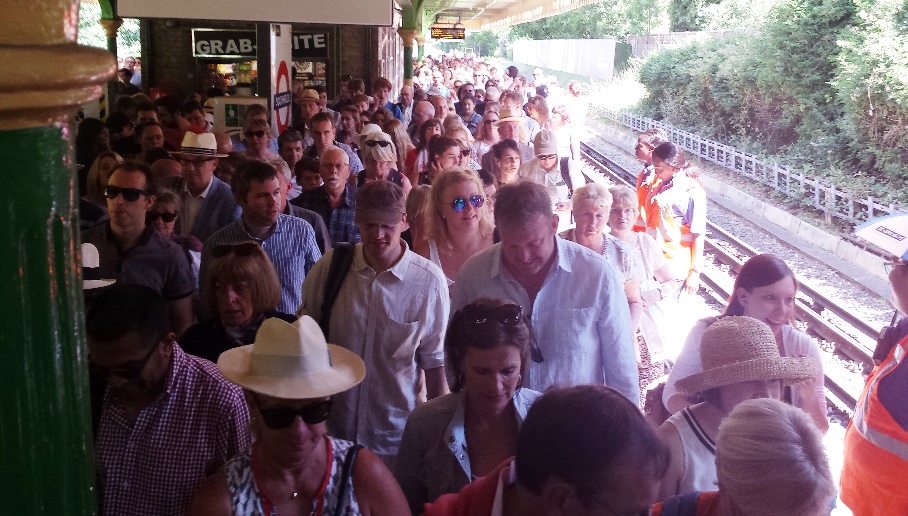 At Souhtfields tube station, Wimbledon spectators came off in clusters to take the short 10-to-15-minute walk to the courts.
At Wimbledon, on Monday morning, it was the calm before the storm…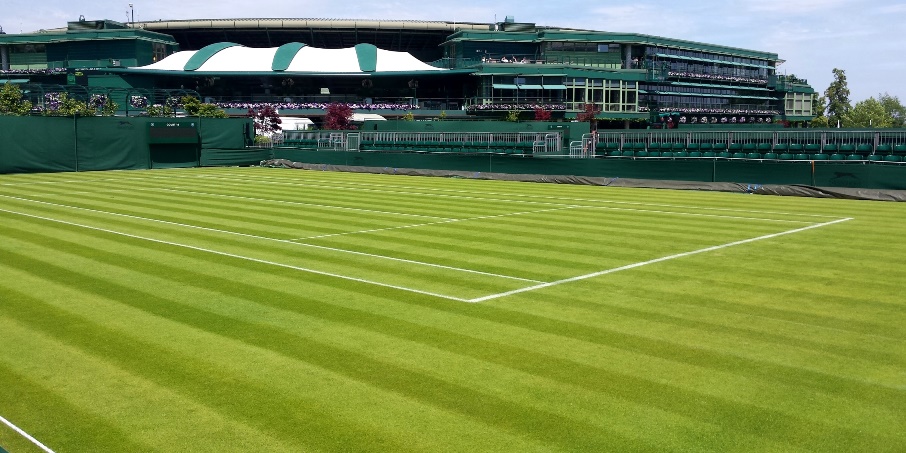 Court 14 was ready action after being closed for renovation during last year's tournament.
————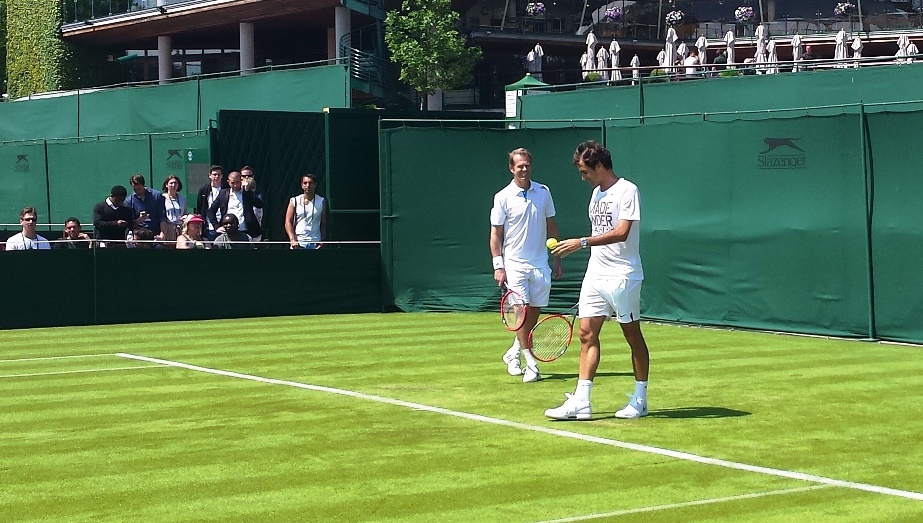 On Monday morning of the first week, prior to the start of the matches, Roger Federer and Stefan Edberg looked ready to tackle the green grass of SW19, something both men knew well how to do.
————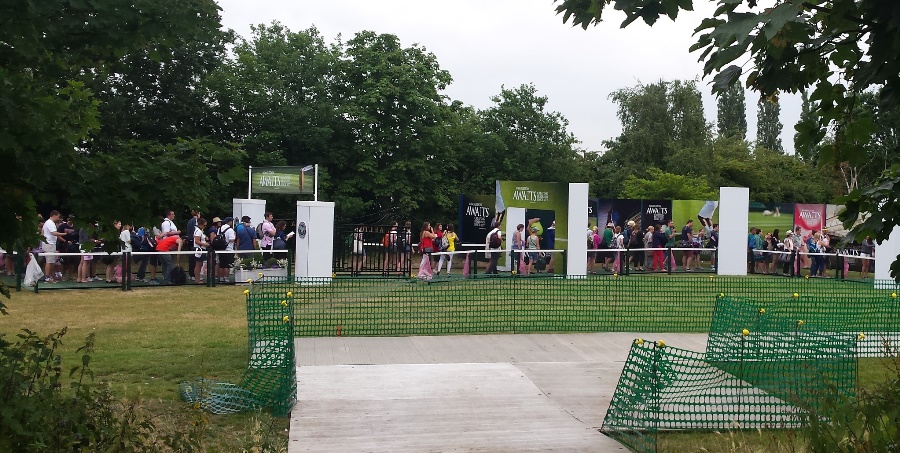 A Wimbledon tradition, "The Queue," was already filled with hopeful spectators. (Side note: Did you know that there is a 25-page "Guide to Queueing" to help "Queuers" familiarize themselves with the procedure and etiquette of being in "The Queue"?)
————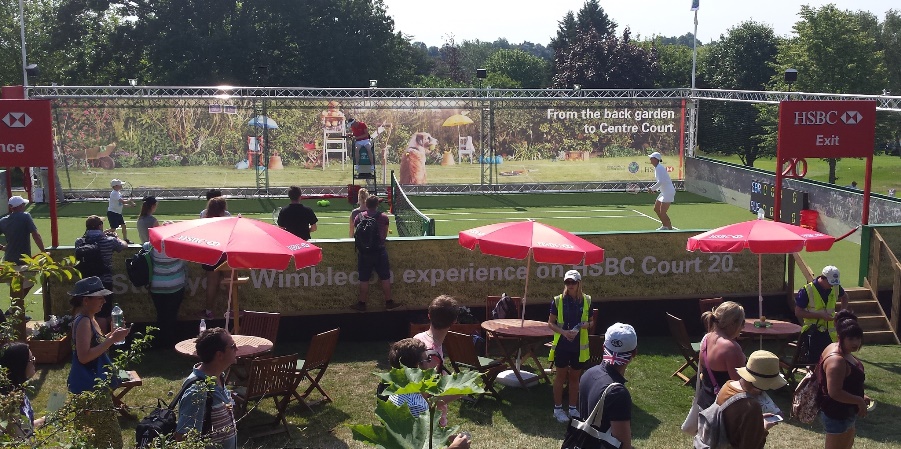 Past winners like the 1999 champion Lindsay Davenport did their best to keep tennis fans in The Queue entertained.
————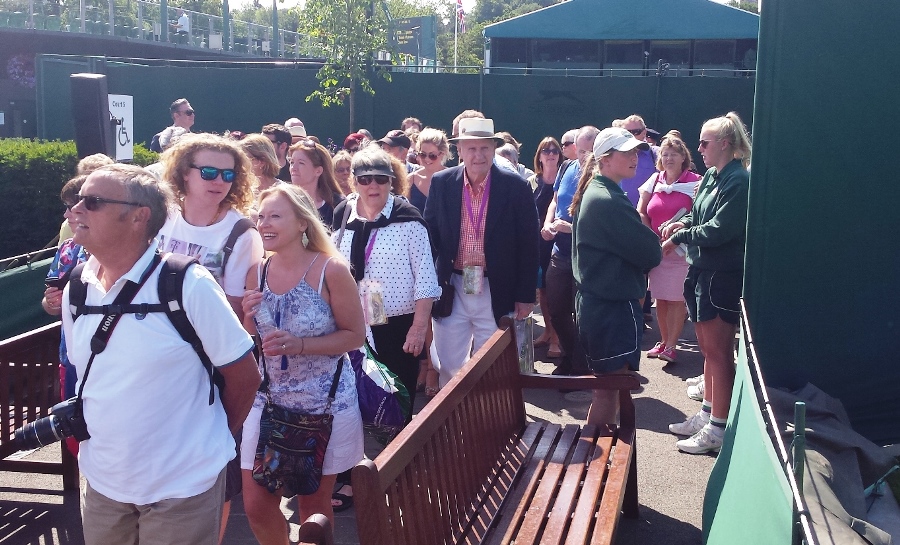 Every day, from the various points on the grounds, the first ticket holders of the day such as the ones above walk in to enjoy the matches.
————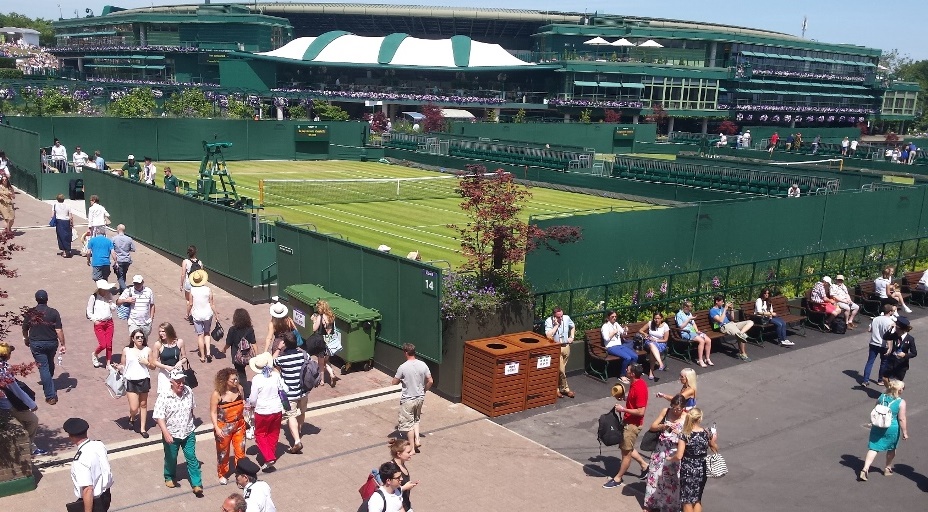 And they slowly begin to fill the grounds…