The most prestigious tournament in tennis, namely Wimbledon, got underway today at the courts of The All England Lawn Tennis and Croquet Club with first-round singles matches. Around one month ago, in one of my Roland Garros updates, I decided to let the pictures do the talking and I was suprisingly pleased to hear that many of you enjoyed it. So, what better way to start the Wimbledon updates than with pictures to tell the tale of Day 1? Here we go…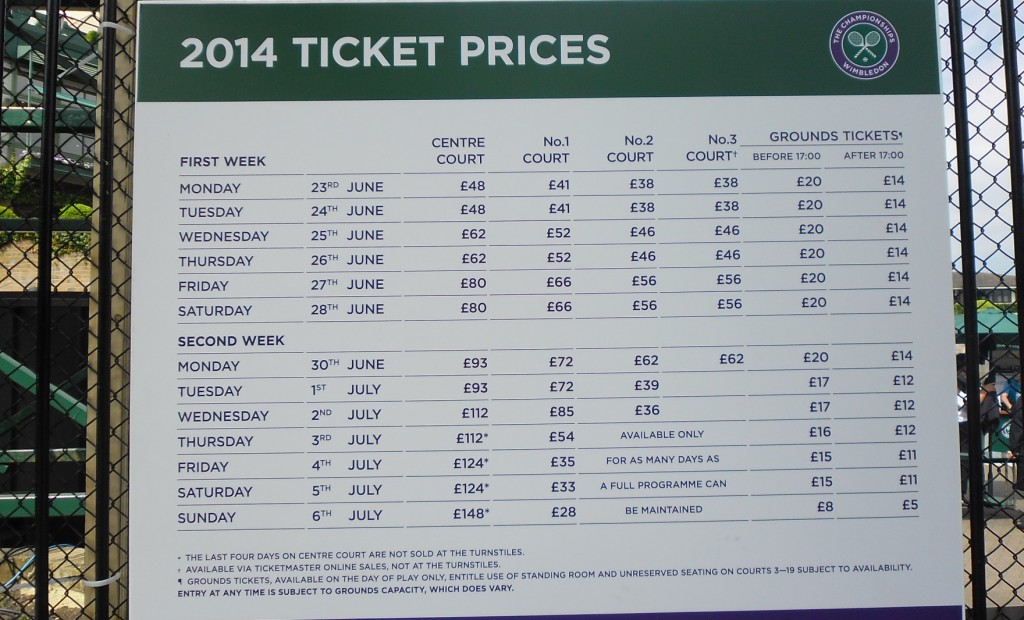 Be ready to trim the fat off your wallet for tickets. At the time of this article, 1 GBP is worth 1.703 Dollars, or 1.252 Euros. You do the math.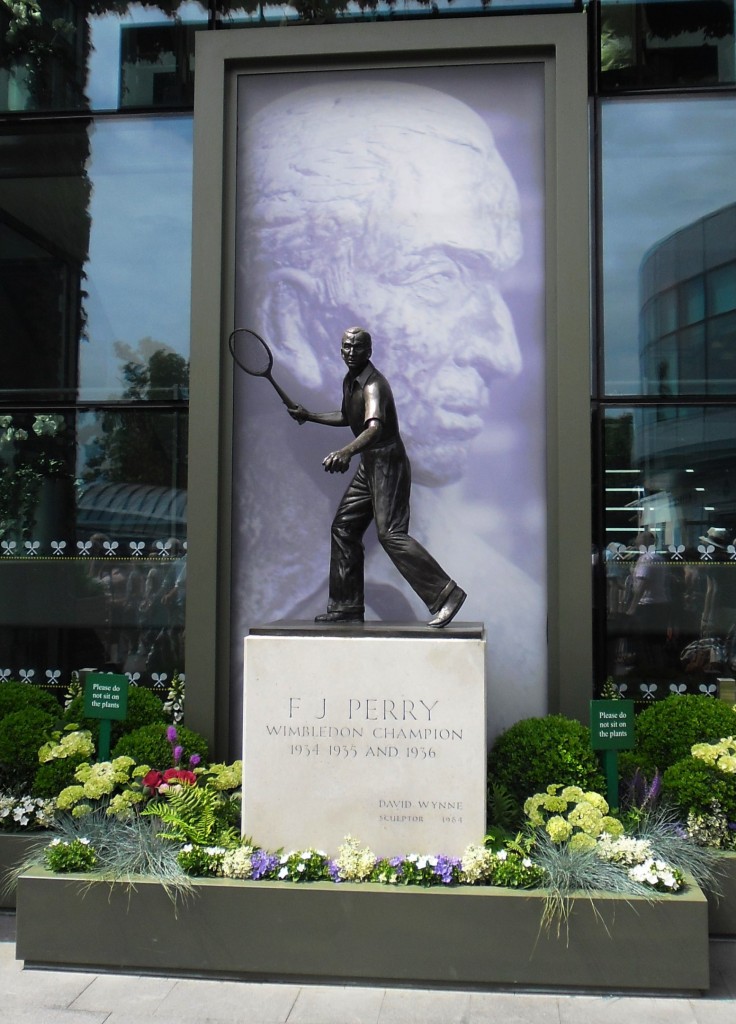 Stunning statue of legendary British player Fred Perry, Wimbledon's winner in 1934, 1935, and 1936.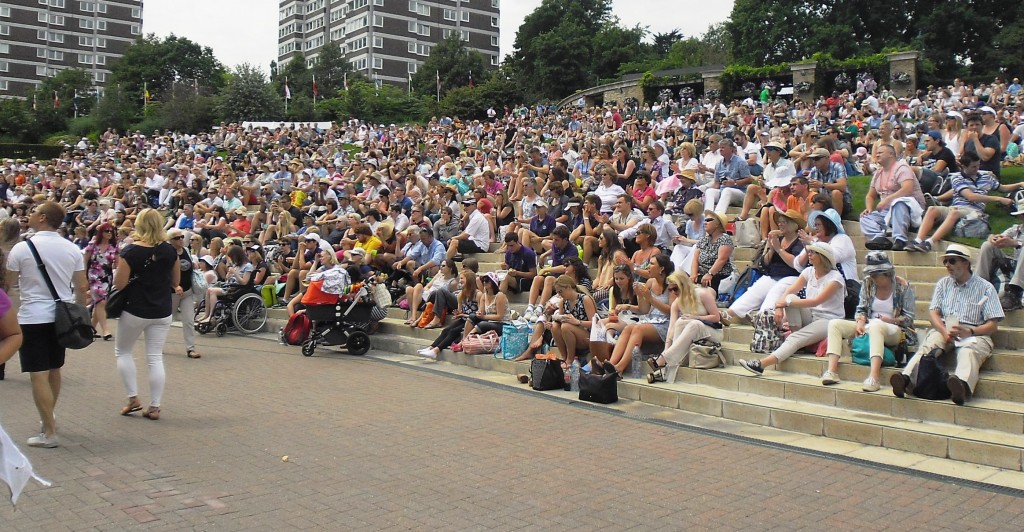 Henman Hill already in full gear with Andy Murray's opening match of the tournament.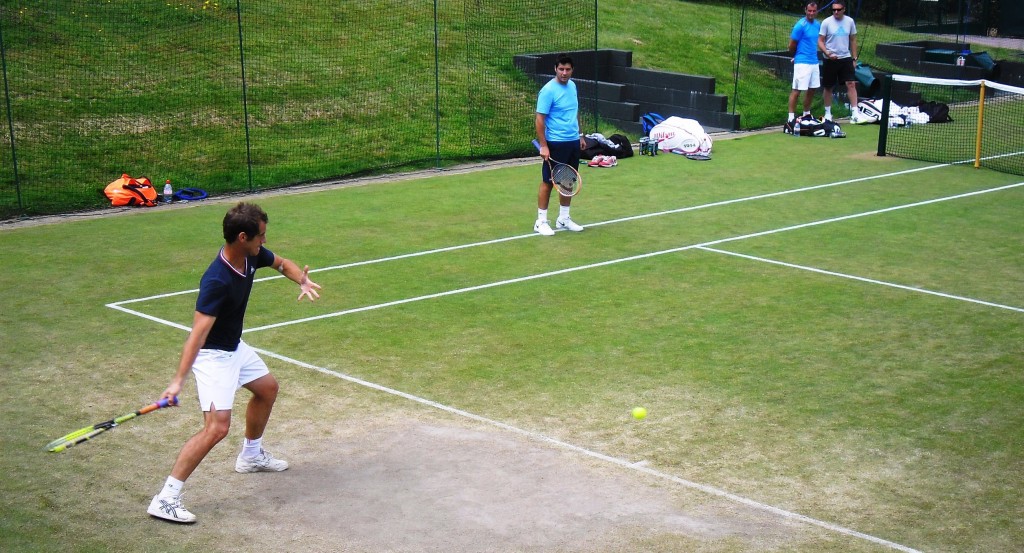 Two days after losing in the finals of the AEGON International ATP 250 tournament in Eastbourne, the 13th-seed Richard Gasquet practices under the watchful-eye of his Coach Sebastien Grosjean (now-retired 4-time Slam semifinalist and ex-world number 4) – to prepare for his first round match tomorrow against the Australian James Duckworth.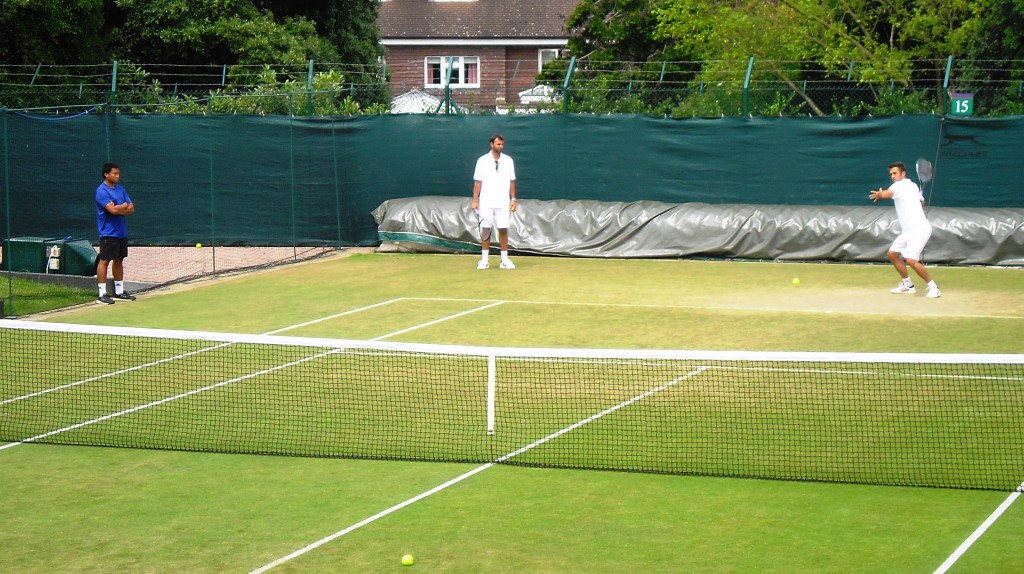 Gasquet's practice partner was Marsel Ilhan of Turkey, one of the qualifiers to make it to the Main Draw. He practices under the guidance of coach Alberto Nunez and his physical trainer (in blue) to prepare for his match tomorrow against another qualifier Denis Kudla of U.S.A.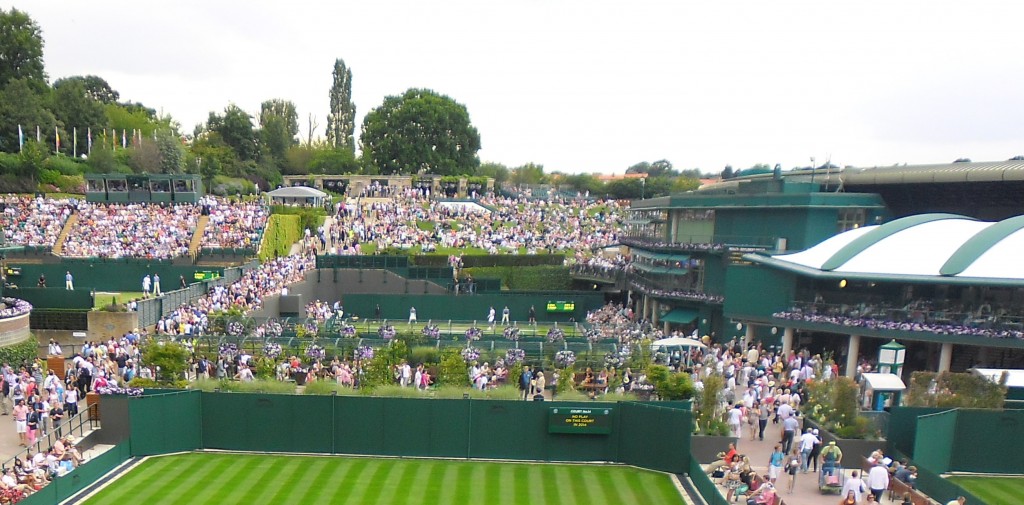 Around 2:30 PM…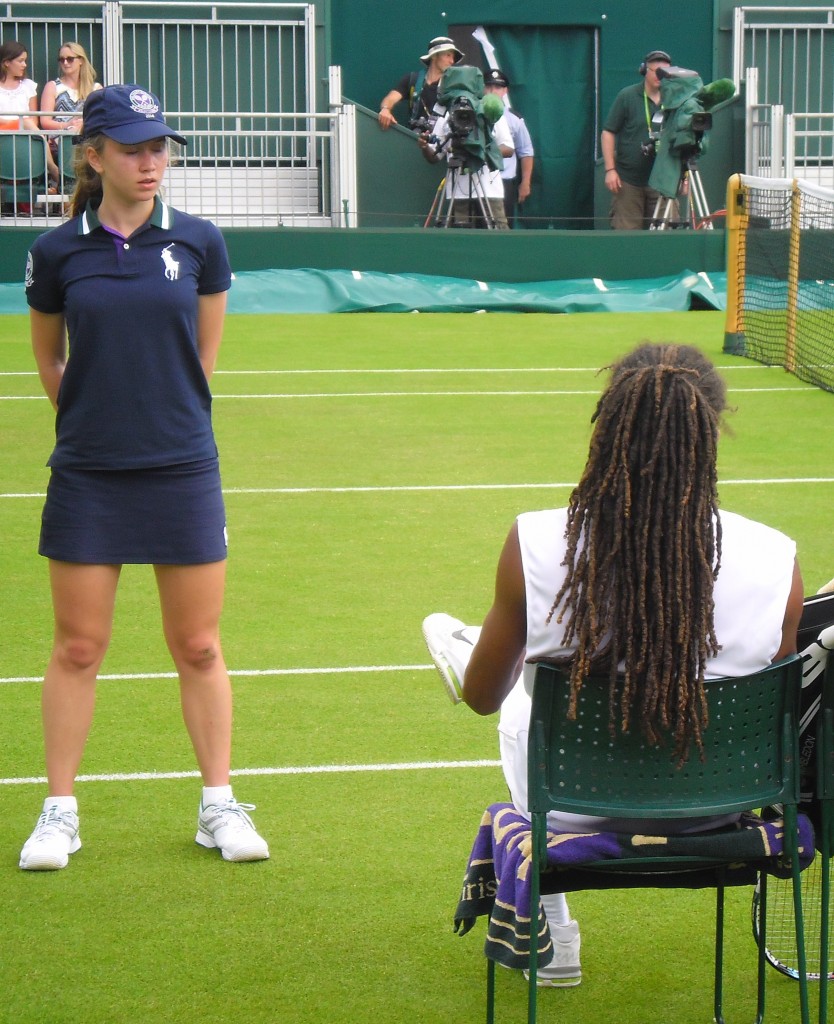 (Caption) – Ball Girl: "Hmmm, should I ask him how I could get my hair to do that?"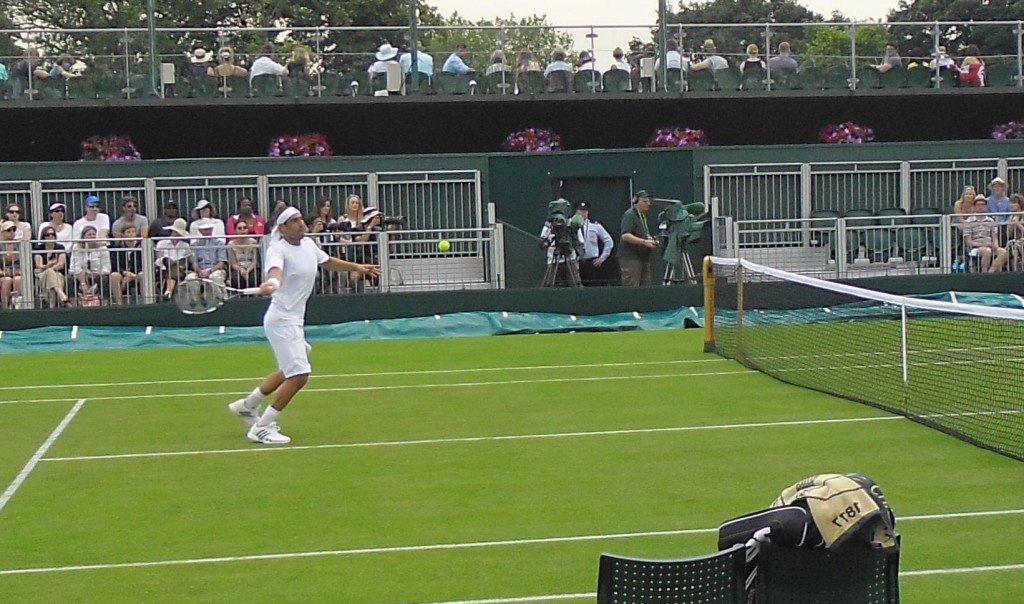 Surely Marcos Baghdatis did not miss this put away, did he?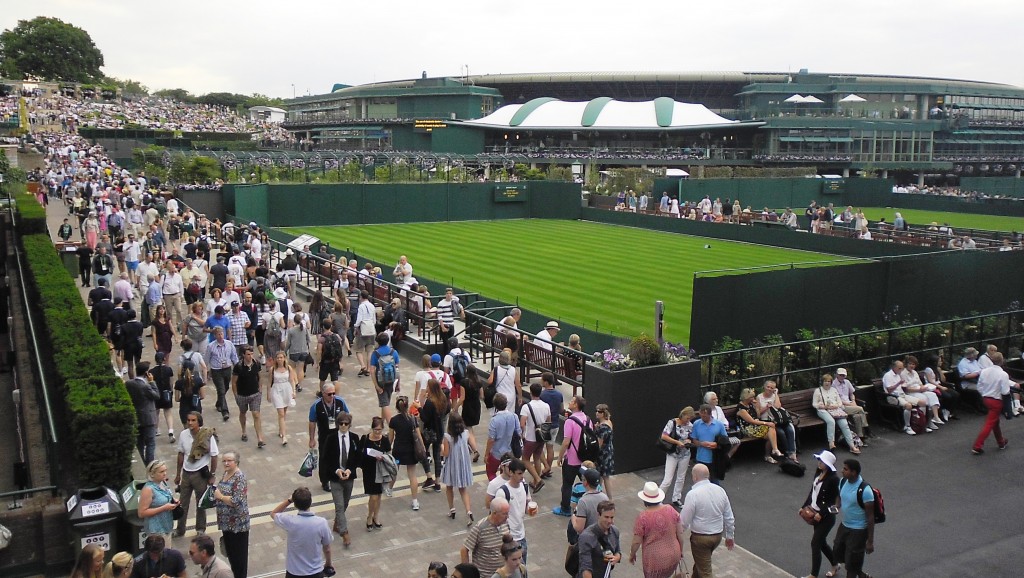 Around 3:44 PM… Note: Courts 14 and 15, seen here, are out of commission until the 2015 edition of Wimbledon.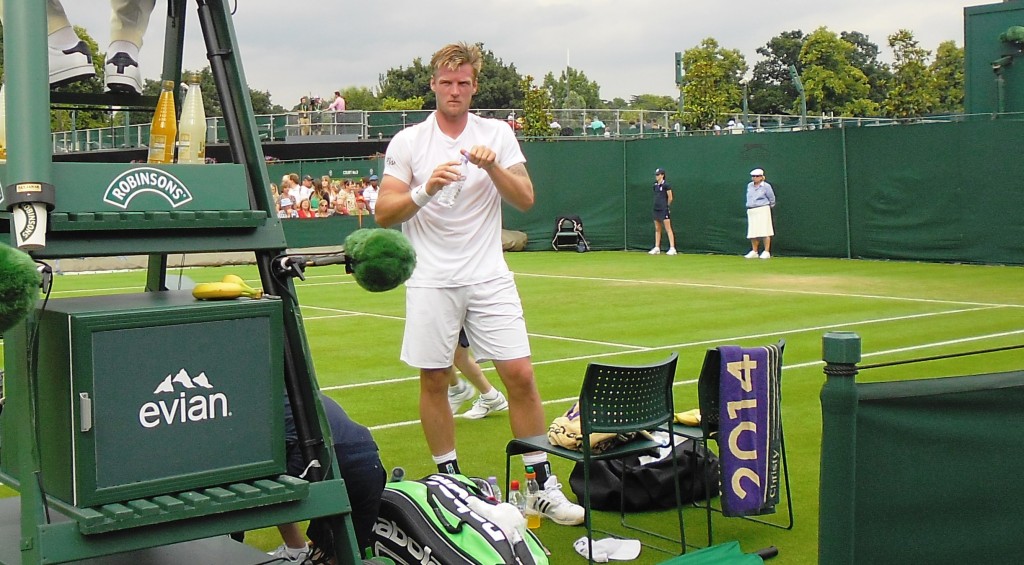 Samuel Groth may have lost to Dolgopolov in a tight 7/5 7/6 7/6 match today, but I will gladly hire him as my bodyguard if tennis does not pan out! He has one of the biggest serves in the ATP Tour and has a bright future as a big hitter.
Can Dolgopolov please look at least once like he is not bored on the court? So much talent, yet so casual…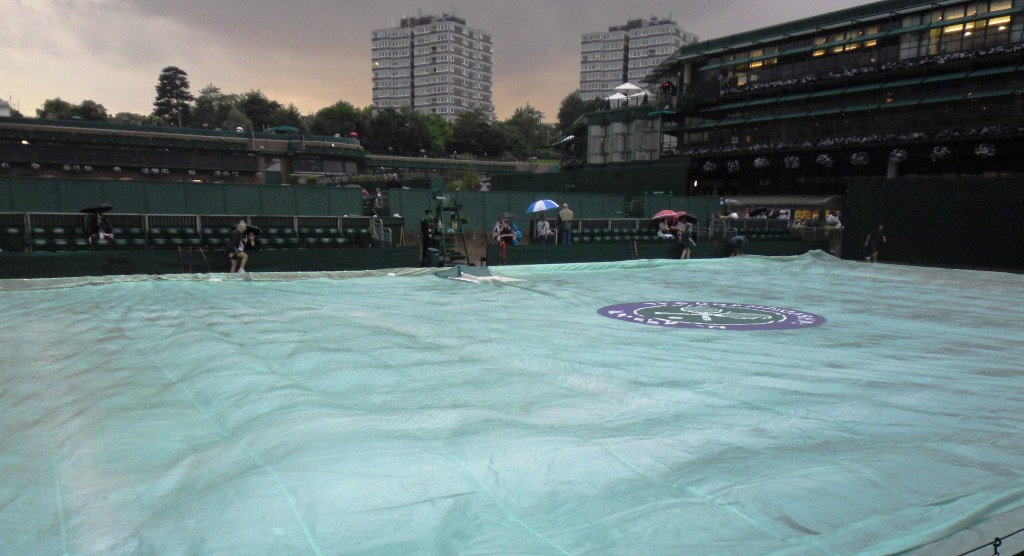 And…. the day ends with the rain interrupting the last round of matches. Should we be surprised?
Stay tuned for further updates!
Mertov's T-Desk is also on Twitter !