We have reached the semi-finals of the 2014 edition of Wimbledon. Here are some more pictures from the beautiful grounds with little tidbits of info, stories, or in some cases, 'tales' attached to them… Enjoy!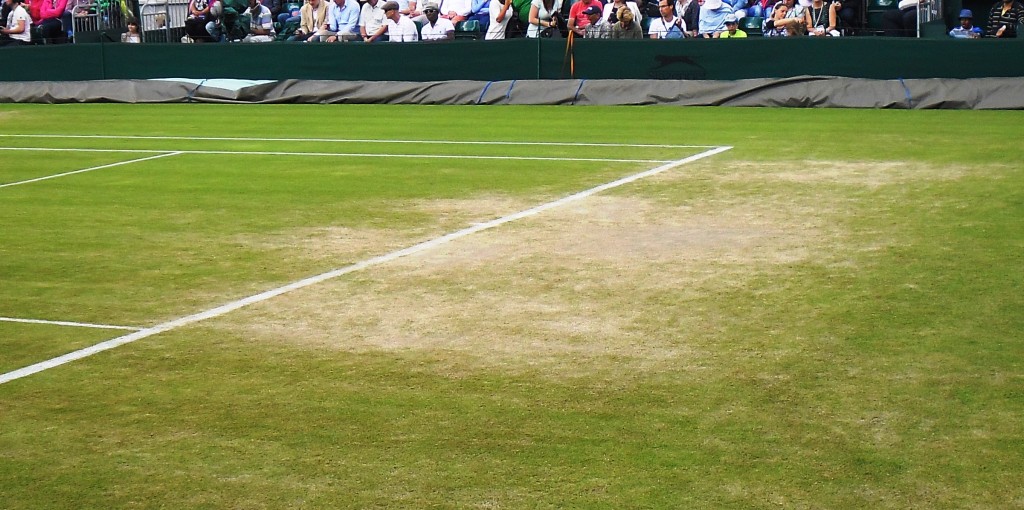 First, to rehash how quick the courts get worn out… Here is the baseline on Court 16 toward the end of the first week.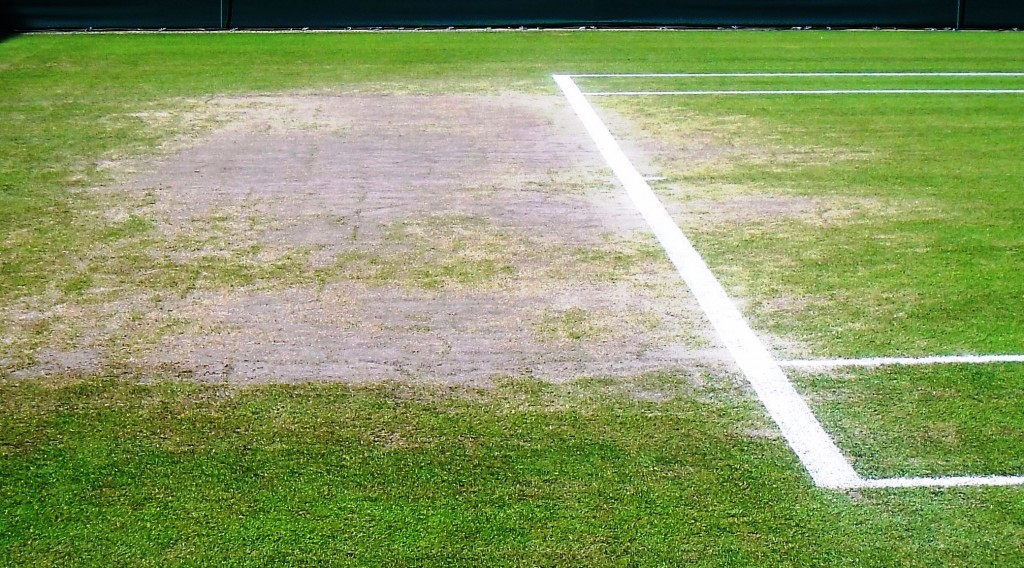 And, here is that same baseline 5 days later! Got it?
One of my favorite courts at Wimbledon, Court #3, also one of the "show courts," meaning in this case, ticketed separately.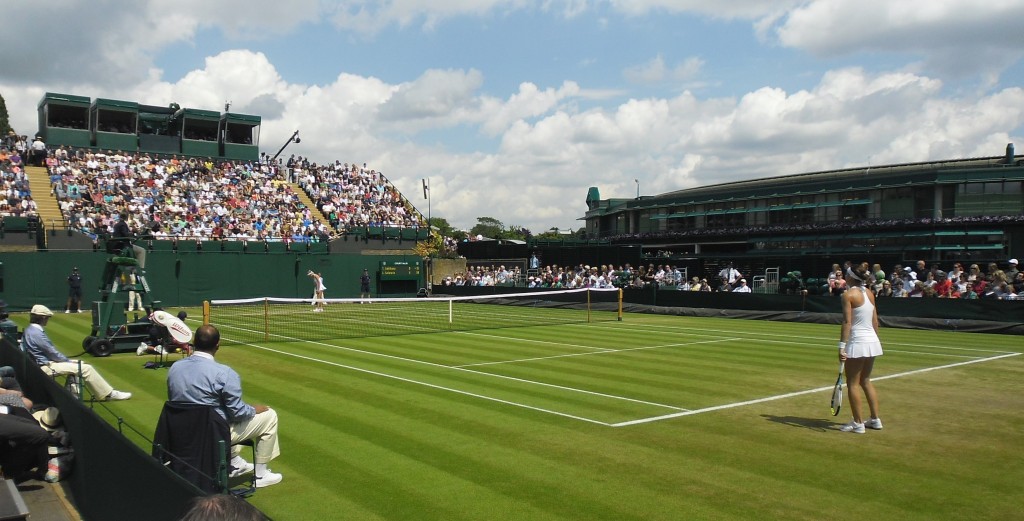 Immediately after the "show courts" in the pecking order – meaning Centre Court, Court 1, 2, and 3 – there is Court 18 where John Isner defeated Nicolas Mahut in 11+ hours in that historical match in 2010.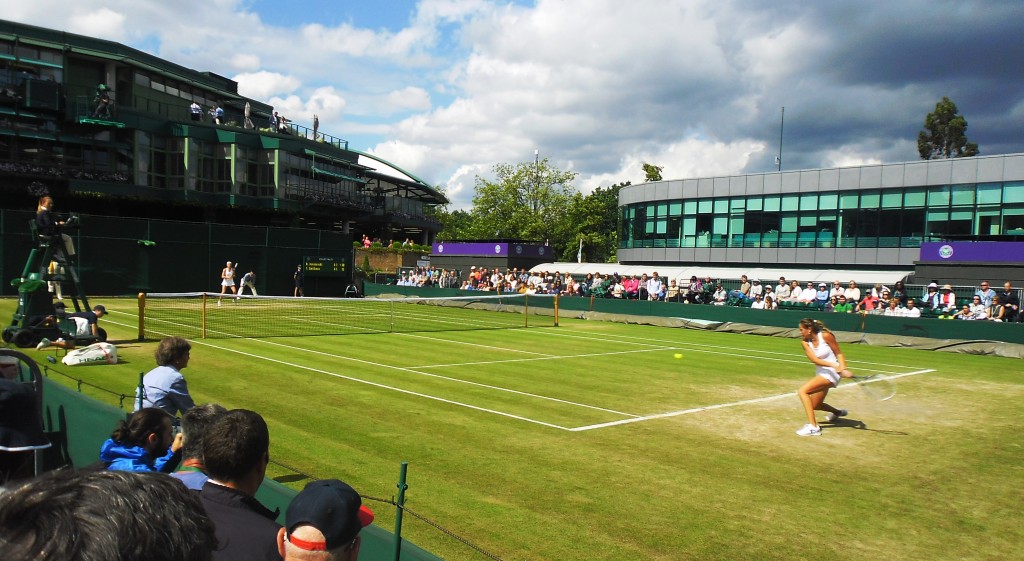 One of the outside courts, Court 17. They are used mostly in the first three rounds. The picture above is from the Tereza Smitkova vs. Bojana Jovanovski third-round women's match.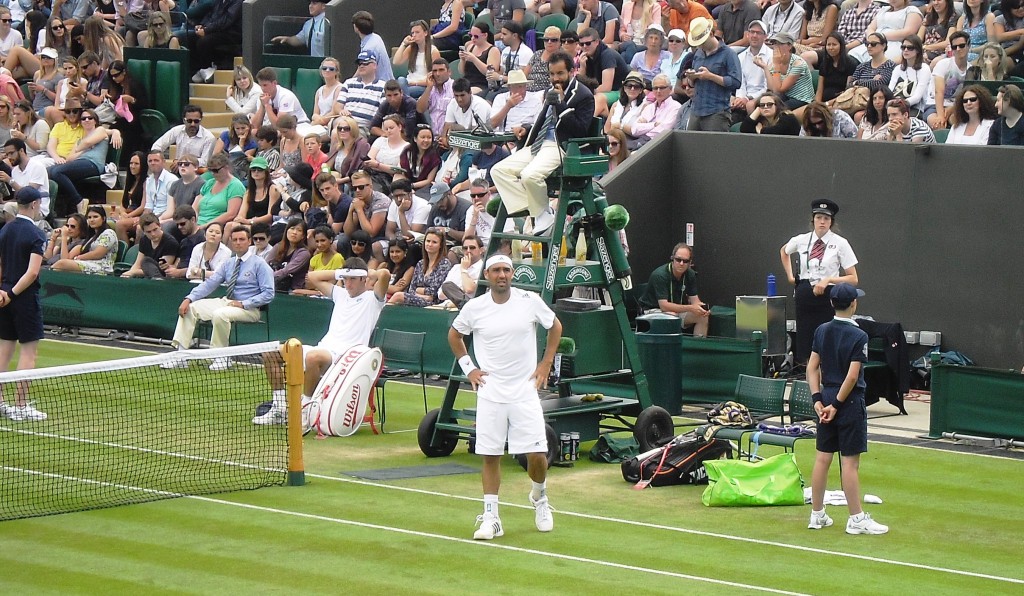 Question: What are Leonardo Mayer and Marcos Baghdatis doing on this picture? (Answer, next pic)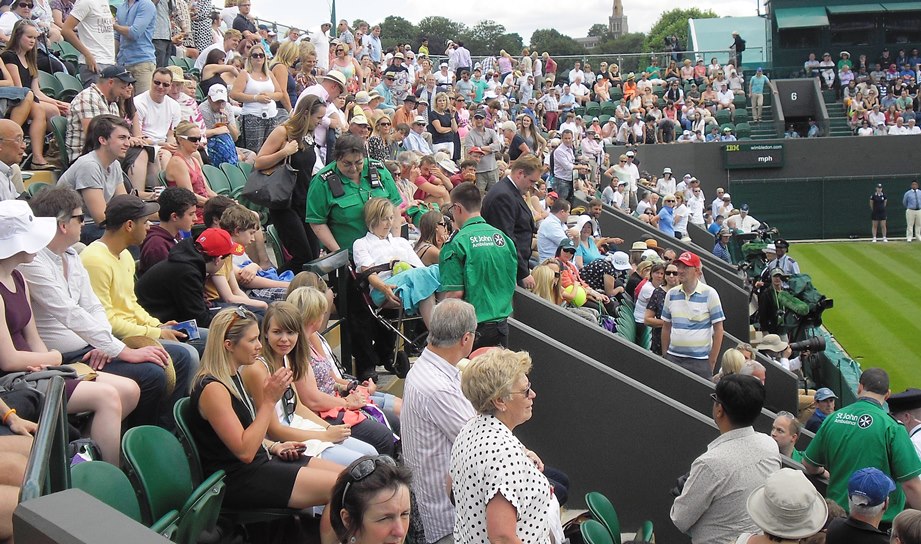 Waiting for one of the spectators to get carried out on a stretcher after she fainted from heat exhaustion. To everyone's relief, she left the court smiling on the stretcher accompanied by cheers and applauds. Everyone wished her the best.
Lindsay Davenport, always smiling, always accommodating fans..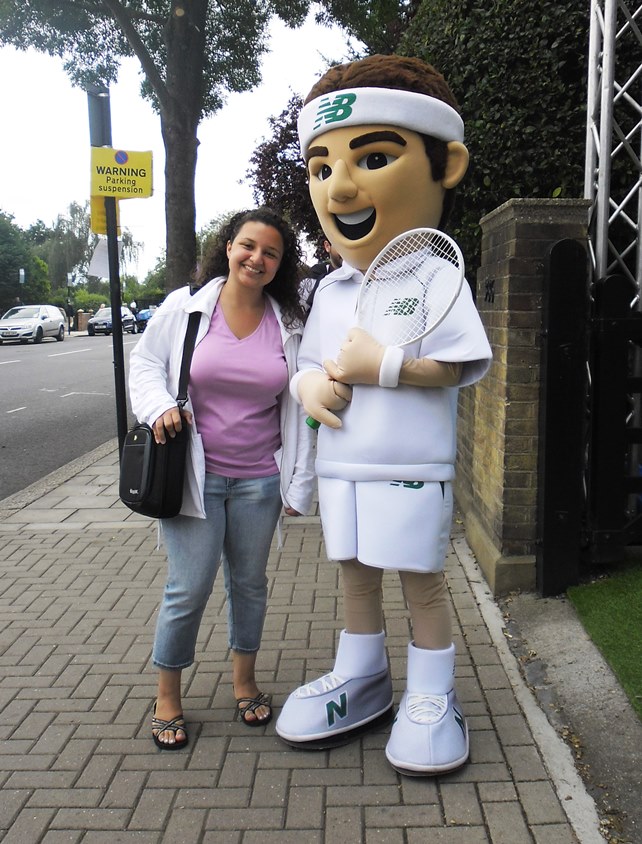 But then again, some fans prefer pictures with the look-alike of Andy Murray…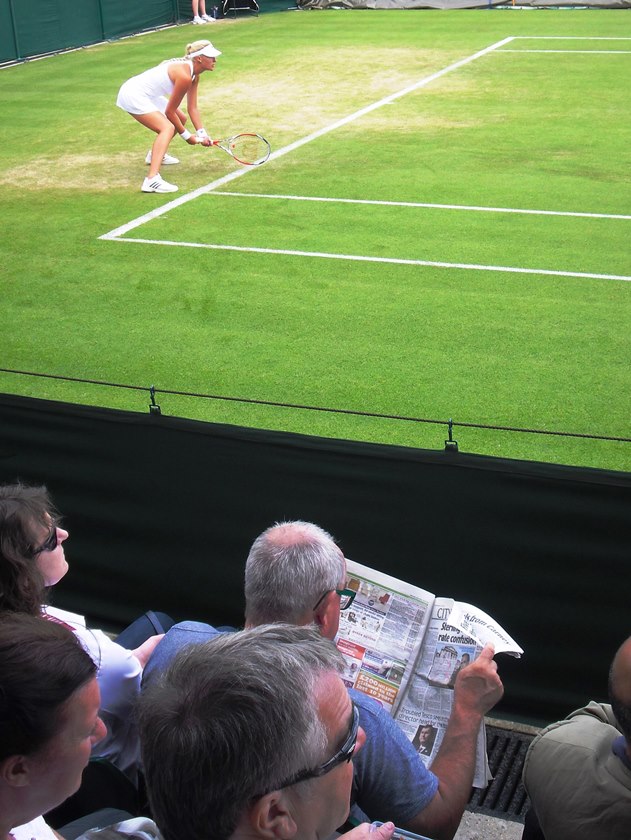 And some fans prefer to read the newspaper instead of the live Wimbledon match in front of them! Seriously Mister? Really Sir?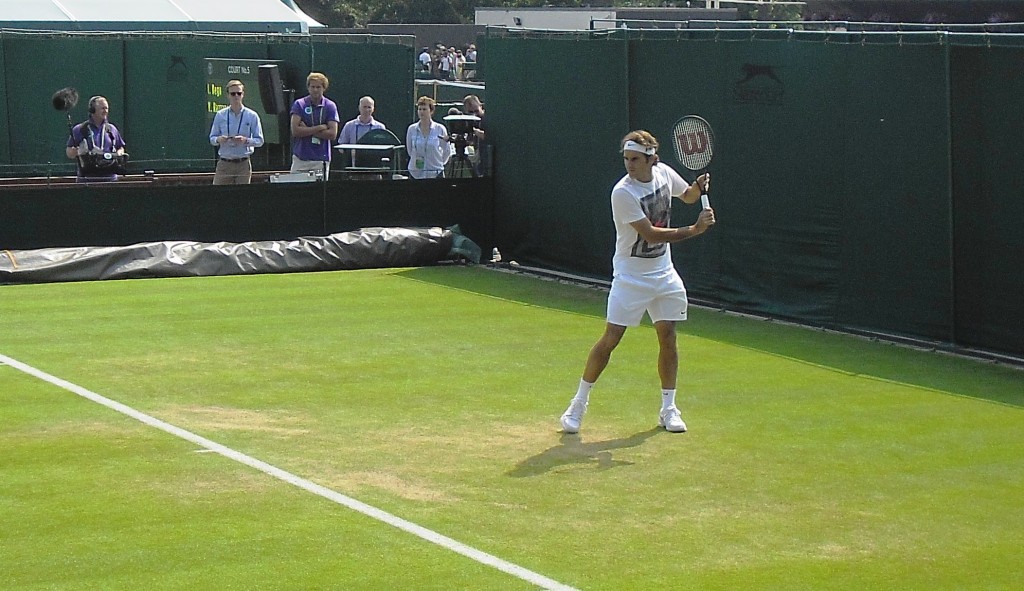 Roger Federer warming up on Court 4, in the morning hours before the crowd gets to the grounds. He warmed up with his coach and Stefan Edberg.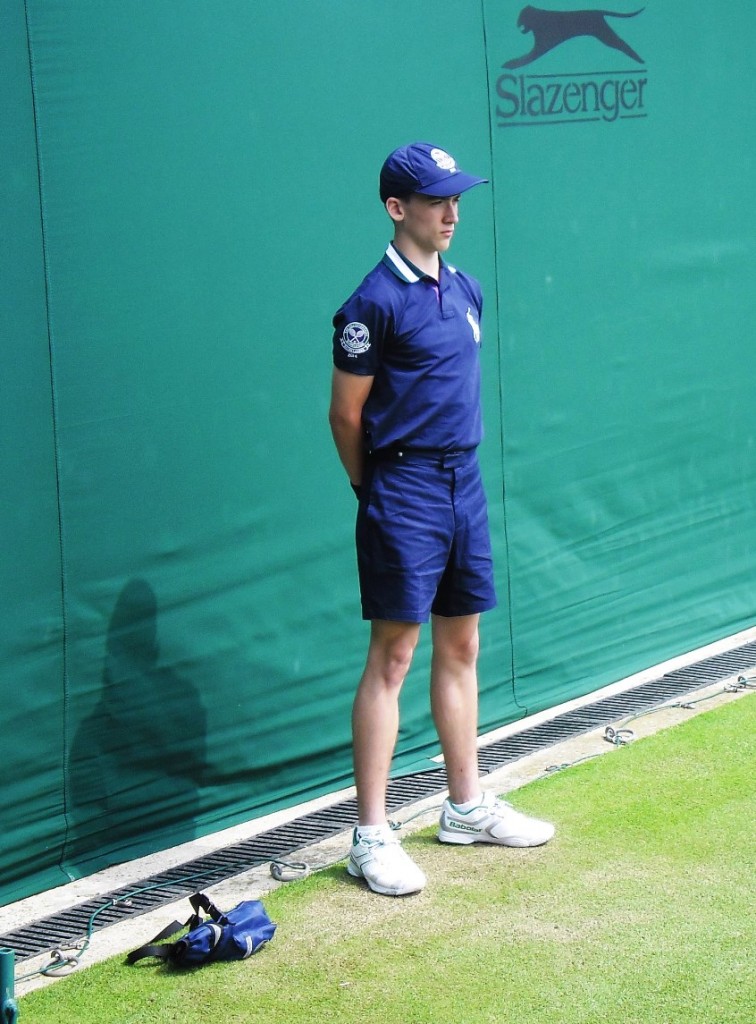 Ballboys & Ballgirls take their task very seriously. this is how the ball boy stood throughout one match unless he was picking up balls and giving them to the players in a military fashion. You don't believe me? Watch this clip to see how clinical this ballgirl's movements are: Soldier-like ballgirl (15 mb)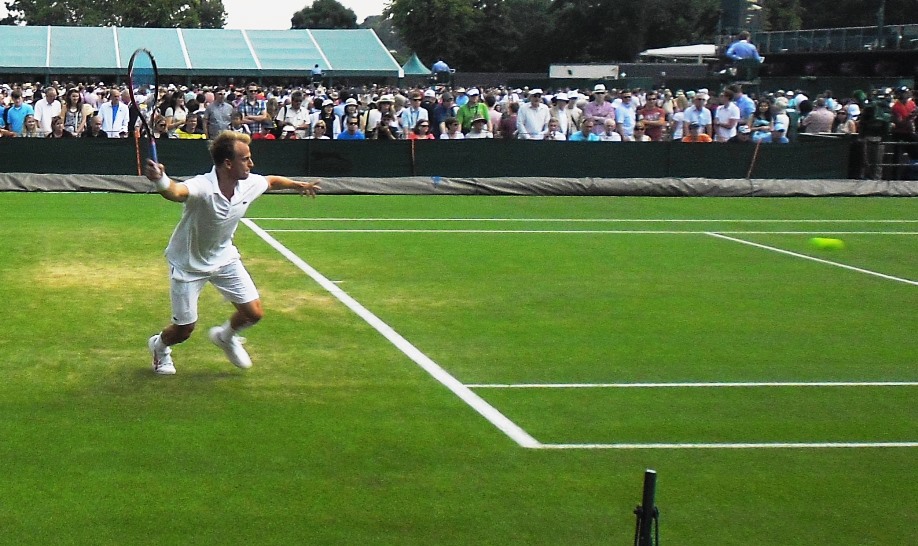 The answer is "Yes!" The question: "Did Denis Kudla get to this ball?" It's called scrambling for balls, and Kudla's effort payed off. He eventually won the point and got rewarded for making his opponent hit one extra ball.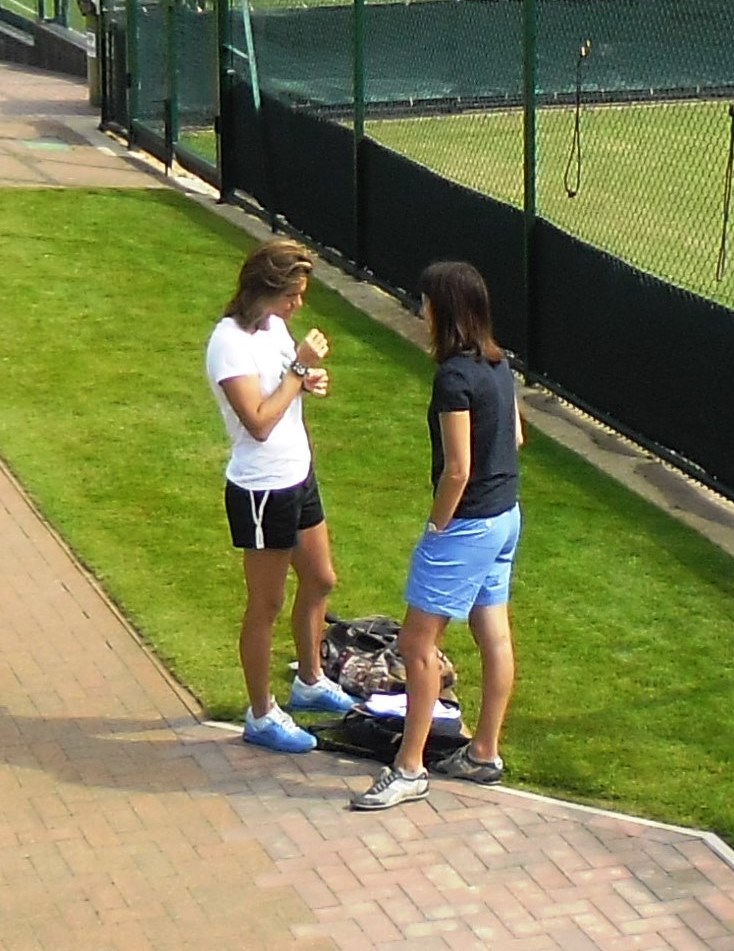 Caption — Amelie Mauresmo to an unidentified friend: "What did I get myself into with this Andy Murray character?"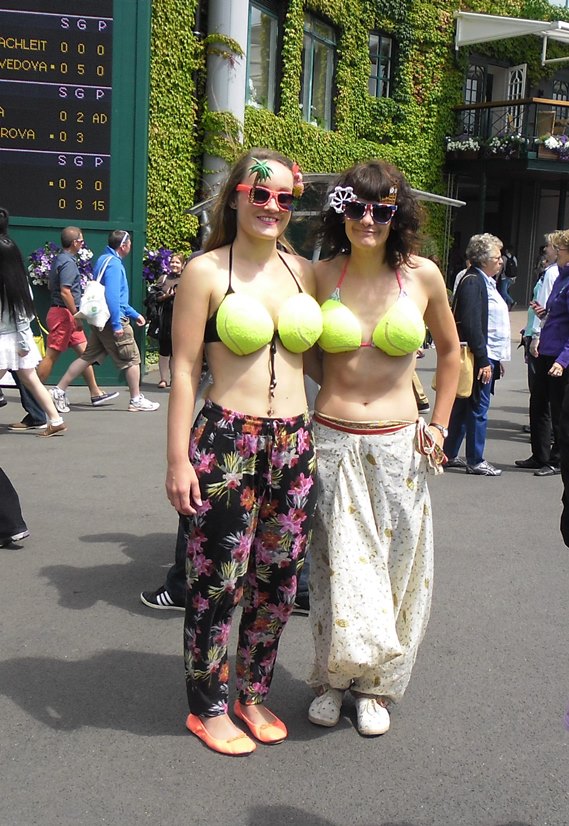 Yes! Tennis can be a fashion statement indeed!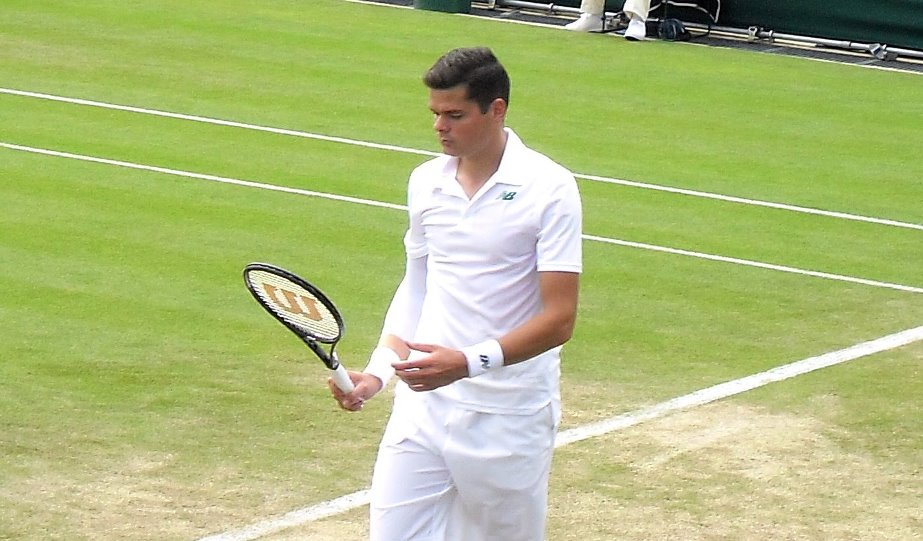 If you thought Roger Federer's hair stays immaculate through hs matches… He's got nothing on Milos Raonic! This guy's hair never moves! This is a shot taken late in the third set of one of his matches!!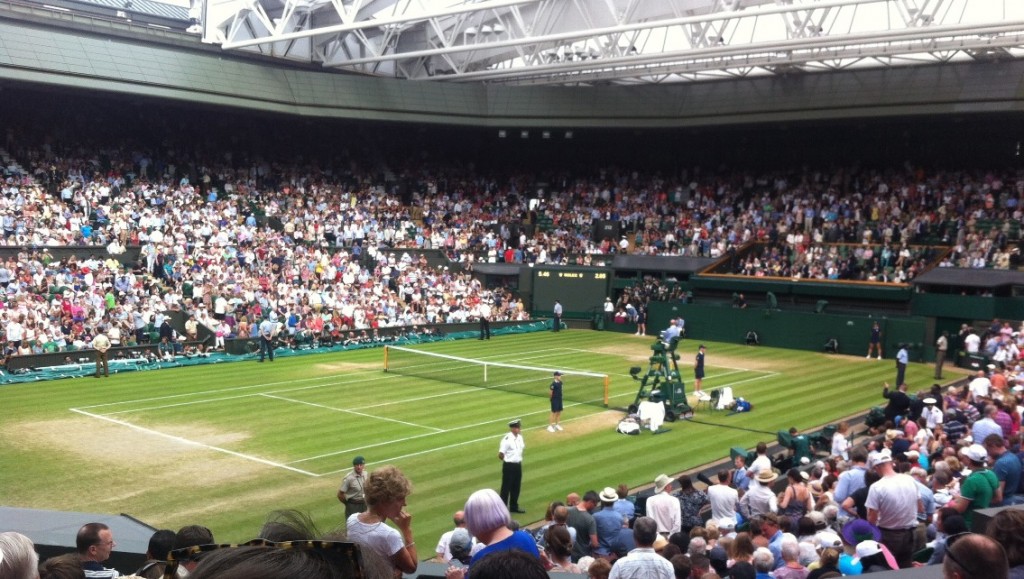 Let's end it with the most beautiful sight in tennis: Centre Court at Wimbledon!
Until next time!