As the saying goes, a picture says thousand words, so this entry is filled with pictures and short comments from the first few days of competition at Roland Garros. Here we go…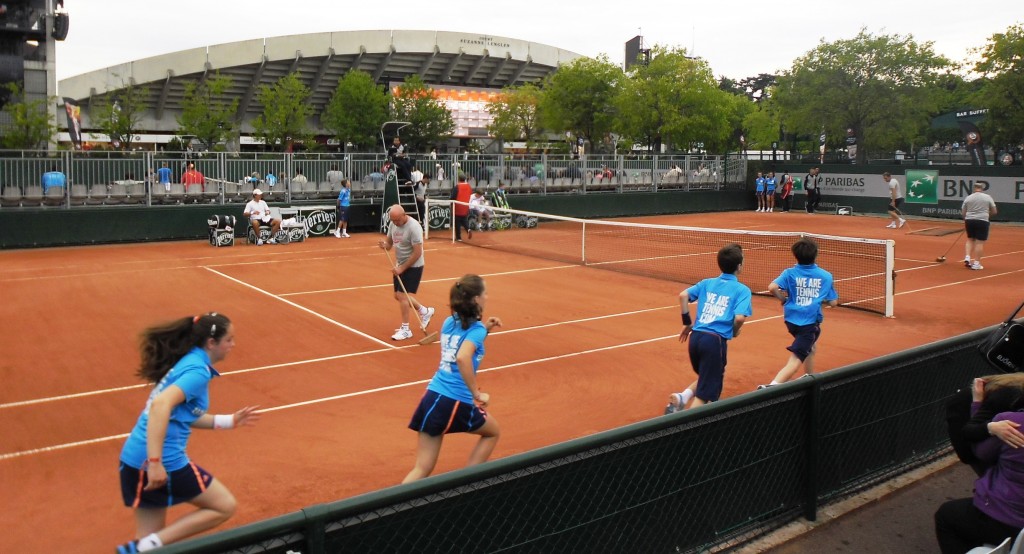 Maintenance crew and ball boys & girls always working hard. You can see them even warming up next to their court prior to the match.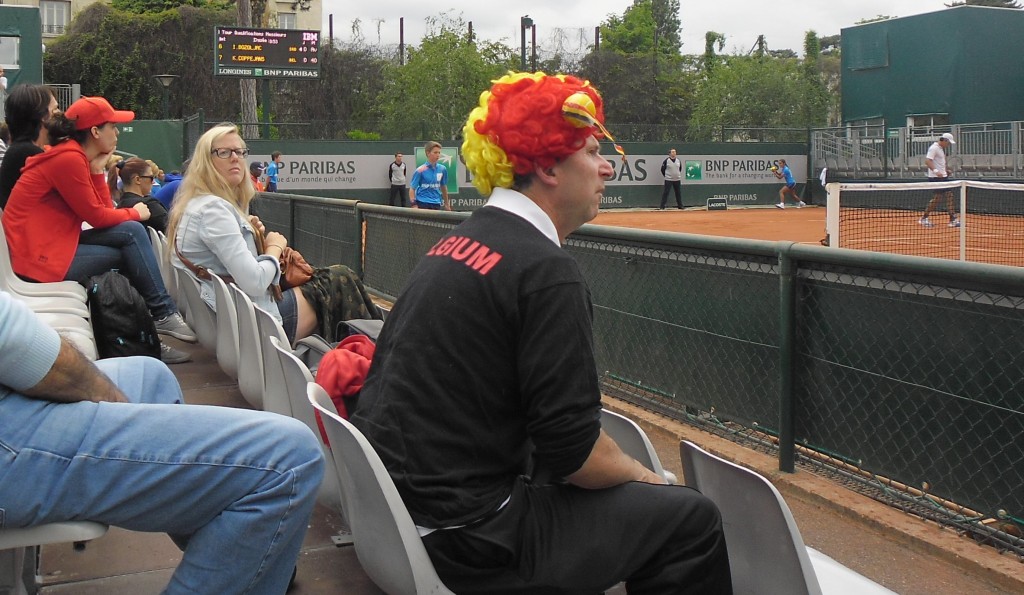 Some fans really get into supporting their compatriots.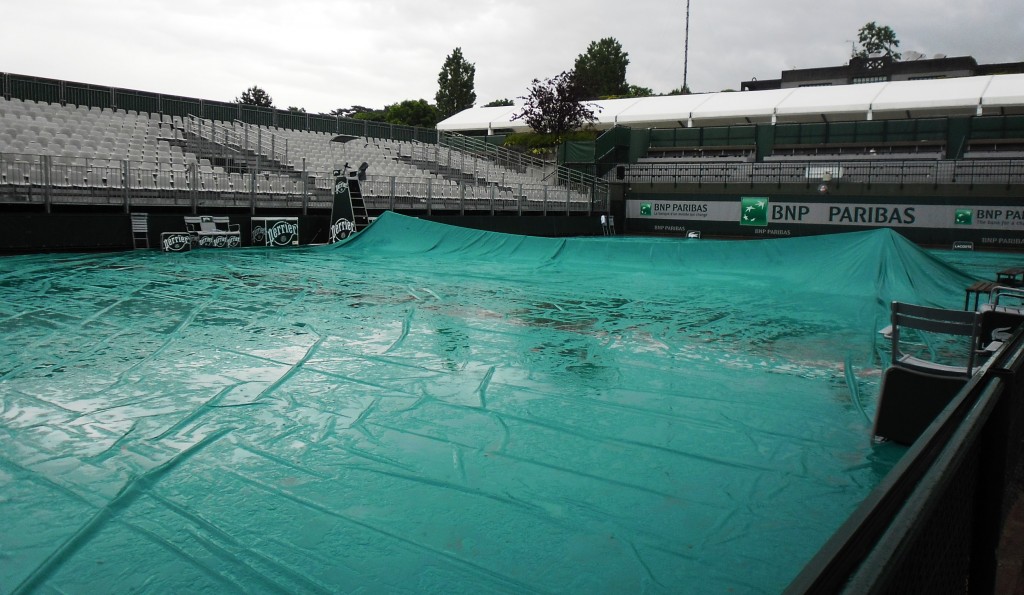 Rain always a factor at Roland Garros.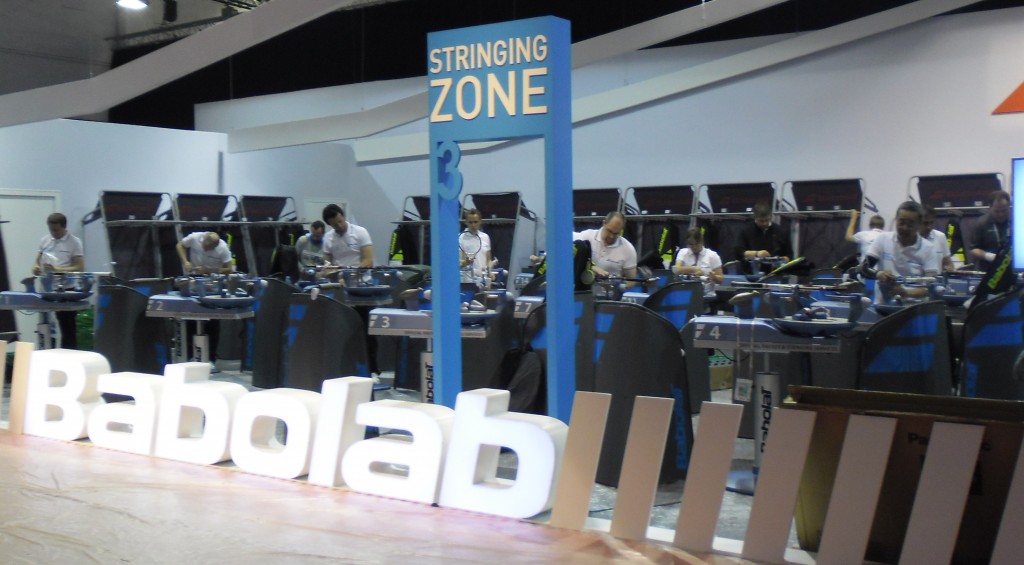 Stringers also hard at work. There are always 15 to 20 of them stringing away. Rackets come and go all the time. Many have bands around their hands or fingers to avoid blisters. Some players require that the same person always string their rackets.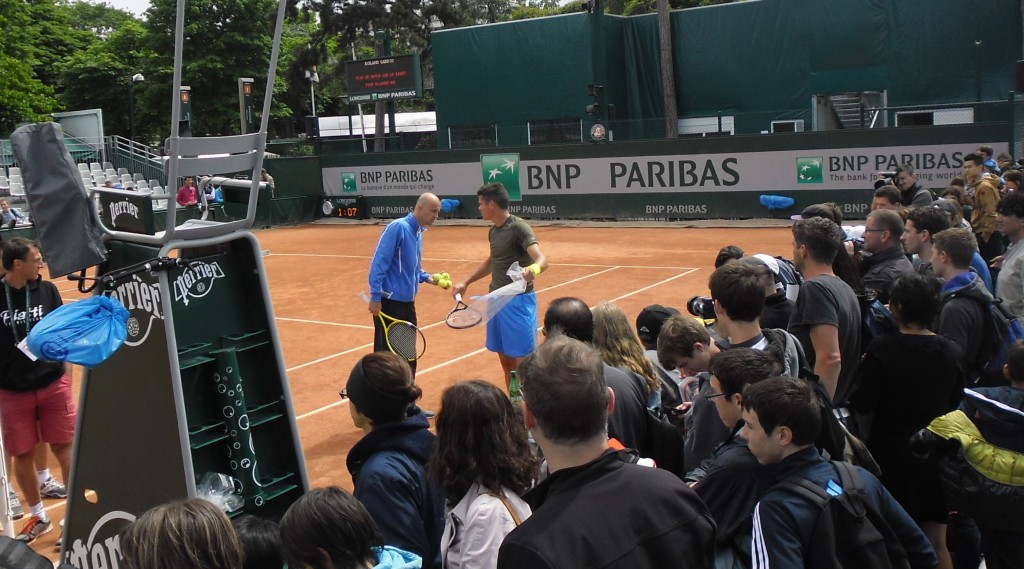 Milos Raonic and his coach Ivan Ljubicic getting ready for a practice session.
Roger Rasheed watching his pupil Grigor Dimitrov practice serves.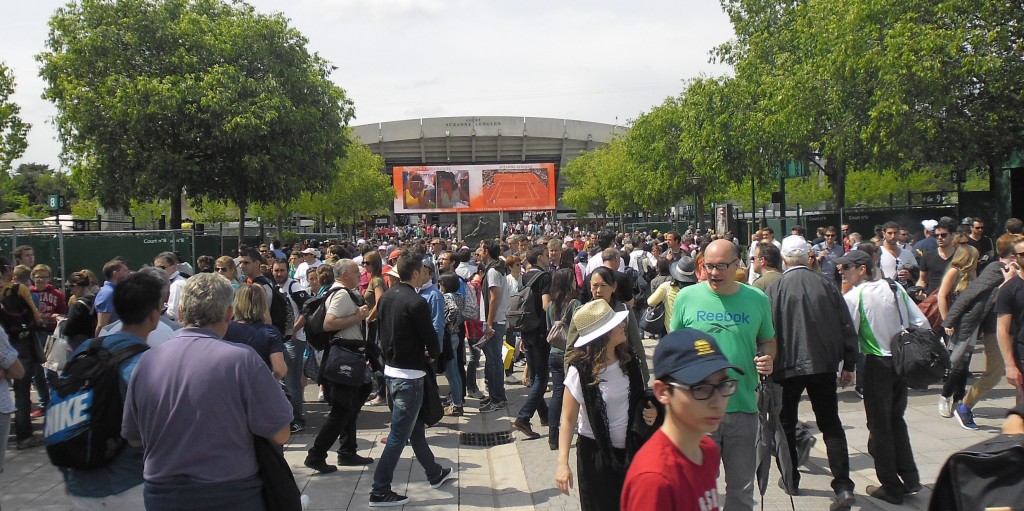 Roland Garros' biggest problem with no real solution in sight: overcrowded grounds. I have beaten this topic to death so I will spare the readers my rant this time.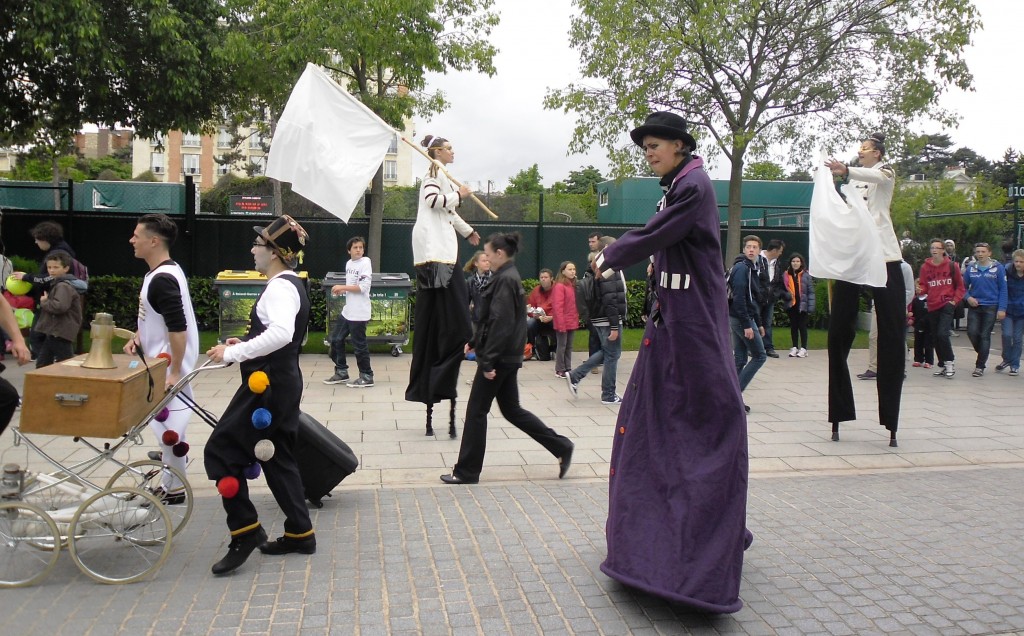 But then, there is also this as entertainment…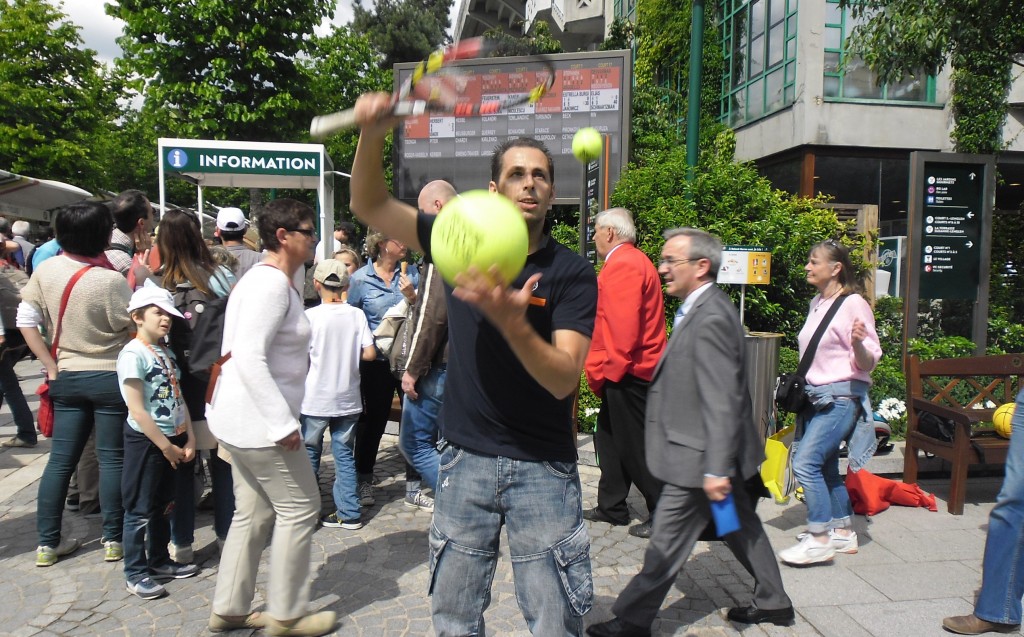 … and this!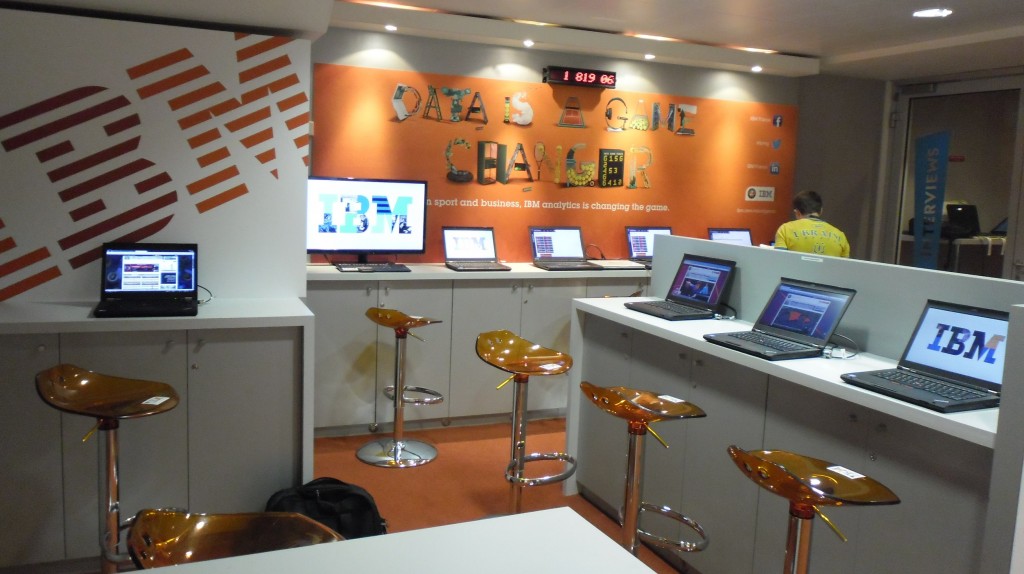 Some of the computers available for the media.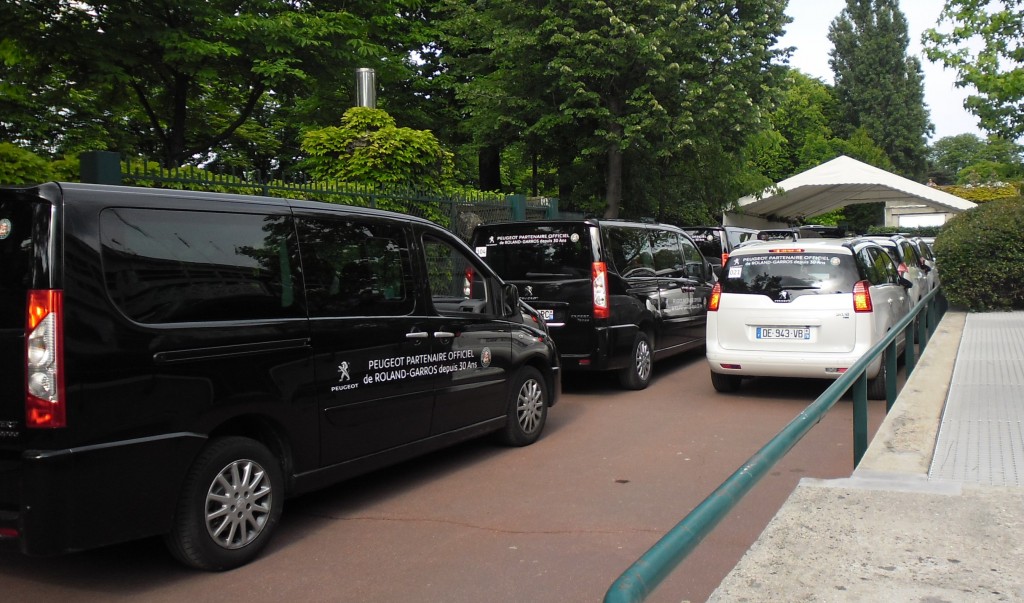 Some of the official transportation cars for tournament players and other 'important' people. They are equipped with Wifi! The word is players are highly pleased about that.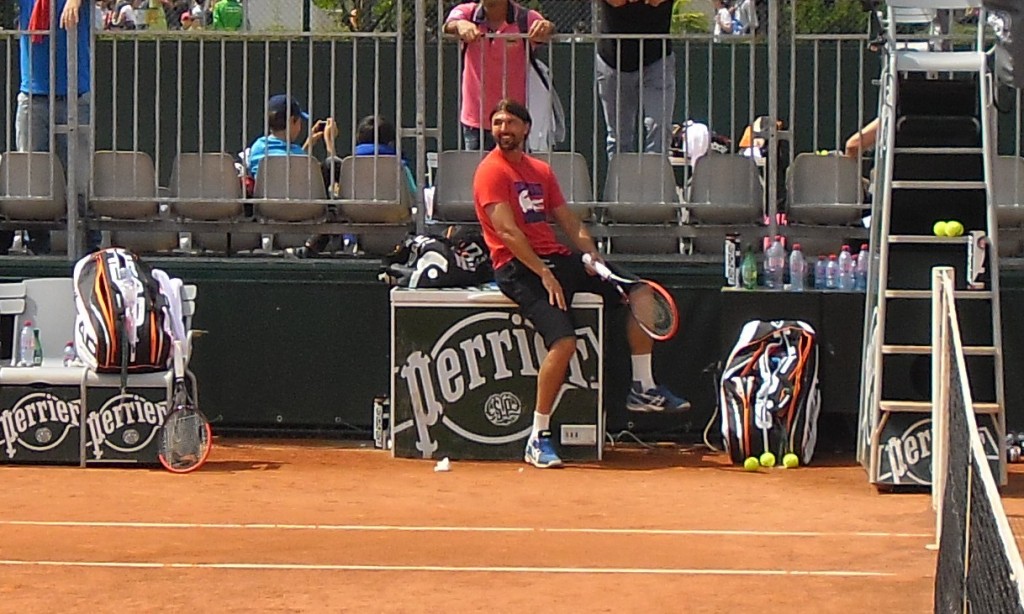 Coach and legendary ex-pro Goran Ivanisevic looking extremely relaxed while watching his player Marin Cilic practice.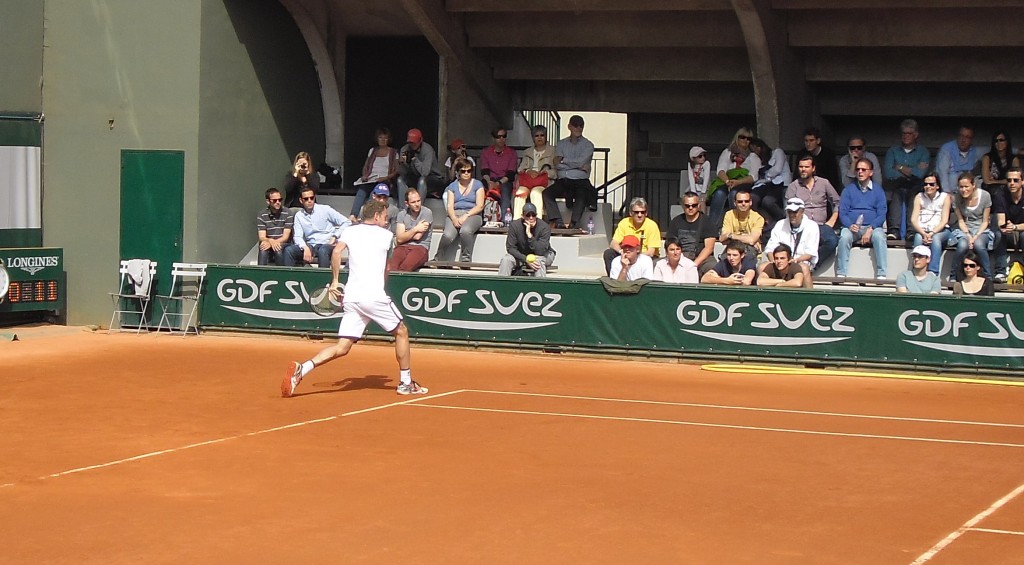 For those who enjoy one handed backhands.. Filippo Volandri has a beautiful one-hander, but that is all he has!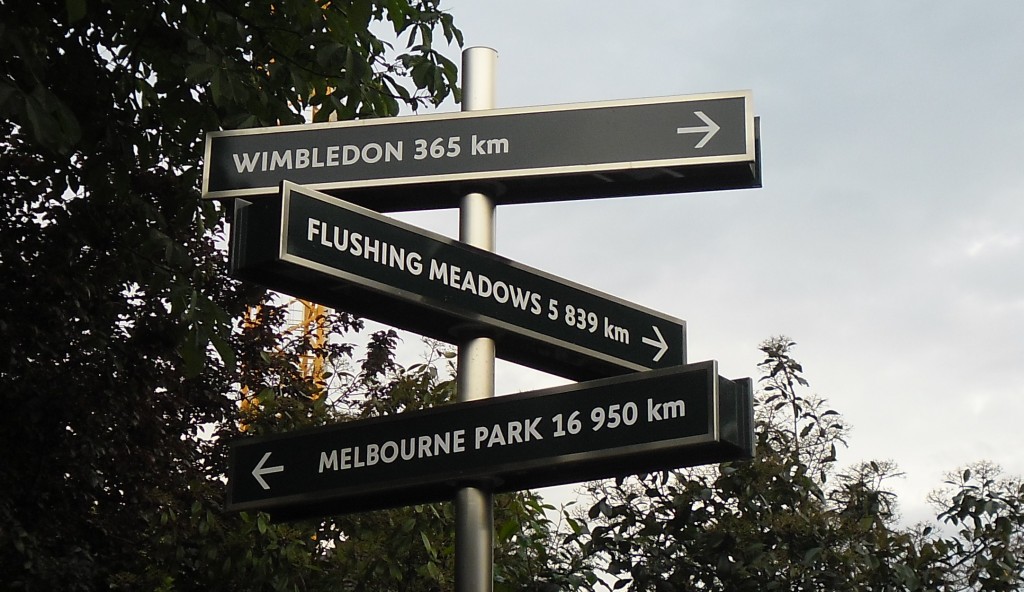 Just in case, you are planning your next trip to a Slam tournament!
That's all for now!