When I looked at the schedule of matches on Thursday at Wimbledon that featured Roger Federer, Rafael Nadal, Andy Murray, Petra Kvitova, and Caroline Wozniacki, there was a match scheduled on the small court no. 16 that immediately piqued my interest. It pitted the Italian hard-hitting Camila Giorgi against the savvy Spaniard Lara Arruabarrena. Giorgi undoubtedly went into the match heavily favored, not only because she is the seeded player, but also because she possesses aggressive, flat shots that are more likely to do damage on grass-court surface than Arruabarrena's arsenal of shots that favors the trickier bounce of clay courts. It was also the kind of match where anyone who closely follows women's tennis knew that Giorgi would come out aggressively, fire on all cylinders, and go for the quick kill. Yet, that some someone would also know that Arruabarrena has one of the highest I.Q levels on the WTA Tour and would not fold easily. She is a cool customer who knows how to earn the maximum return from her bag of tricks. She will scramble, scratch, claw, pull one shot after another from her bag, ultimately find a way to stop the bleeding, and succeed in turning the match into a competitive battle. The match did not disappoint: all of the above took place.
Giorgi floored Arruabarrena in the early going. In the first set, Giorgi hit 8 winners to Arruabarrena's 1, and won all 6 points at the net. She also hit a ton of returns early, well inside the court (see the picture below), often winning them immediately either with clean winners or by forcing an error out of her opponent.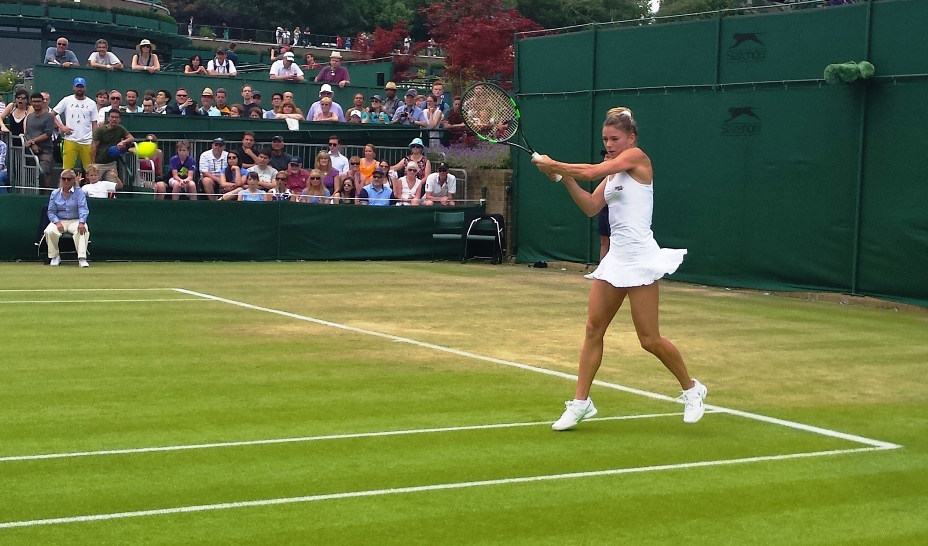 As a result, you often saw the picture below, Giorgi walking to the other side to return the next point, shortly after hitting a terrific return.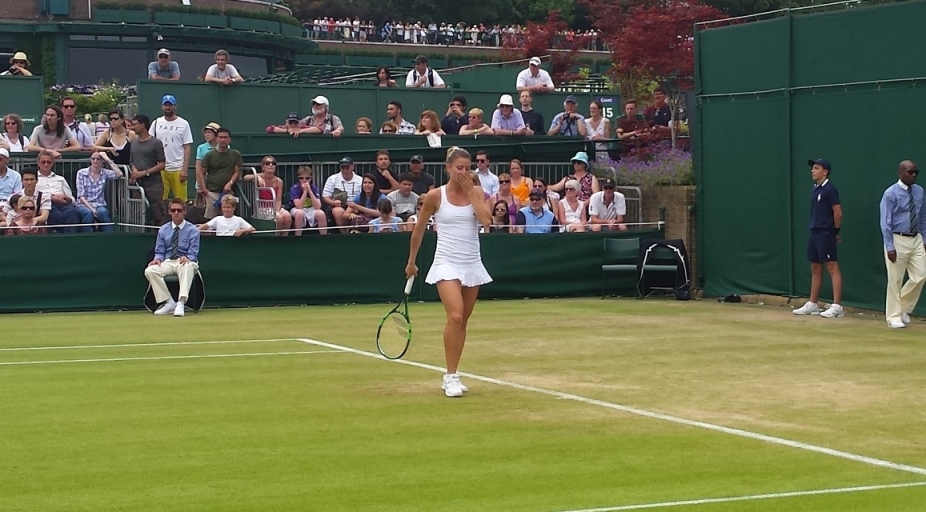 It also led to plenty of looks by Arruabarrena following her forced errors, like the one below, with a grimace on her face, as she watched her second shot sail long or wide after Giorgi hit yet another booming return.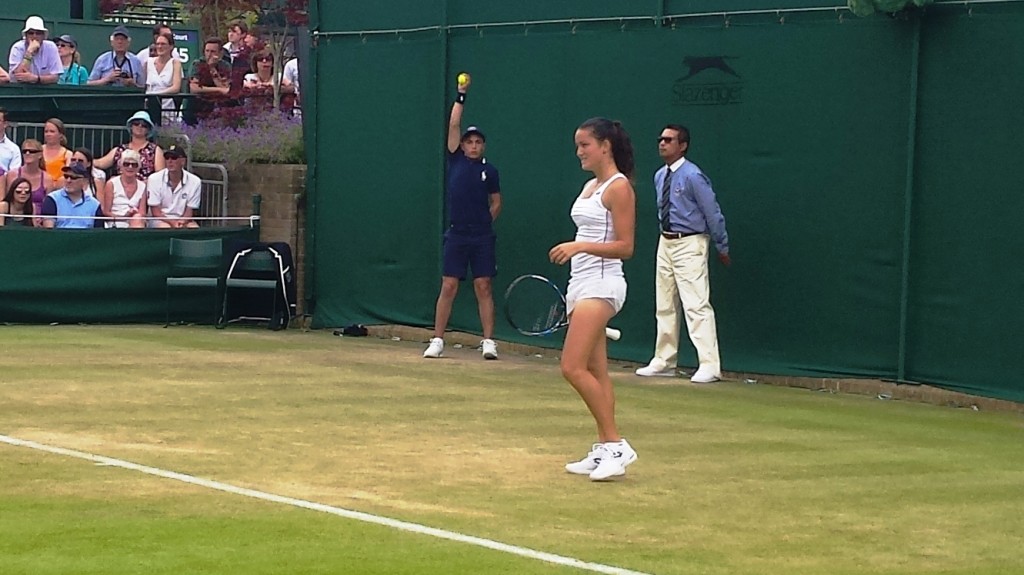 By the time the second set started, Arruabarrena was already seeking solutions to the downfall. She got annihilated the first set 0-6 and something needed to change. She began varying the pace more and using more deliberately her drop shots like the one below.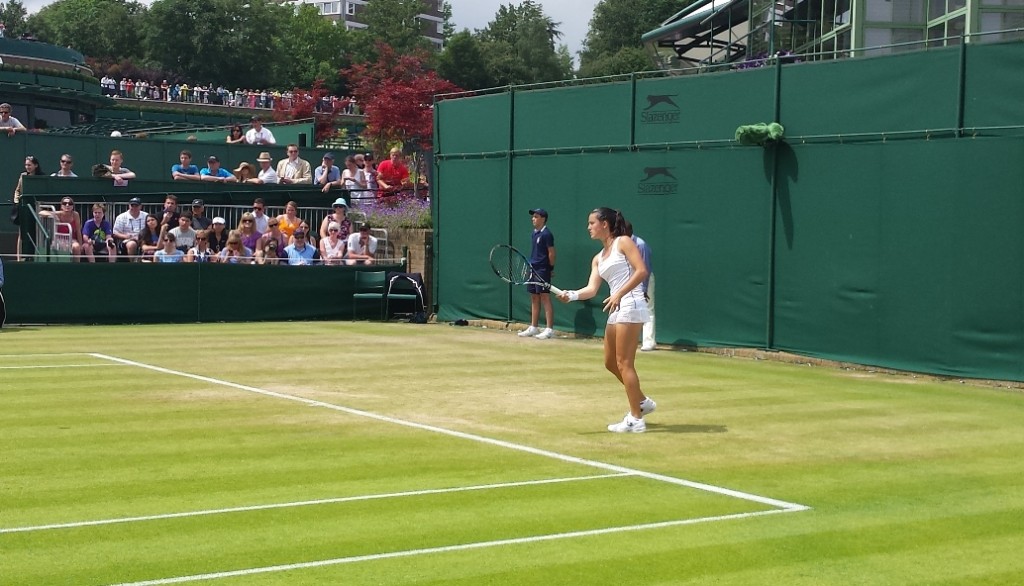 She also began stepping inside the baseline more herself, and flattening out her shots when she needed to, in order to keep Giorgi from pushing her around.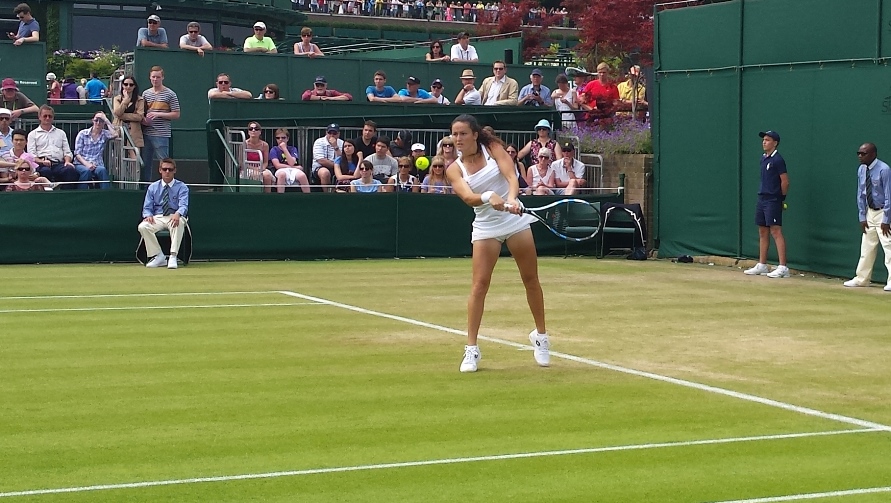 Arruabarrena even managed to go up a break, forcing Giorgi into the uncomfortable position of chasing balls, thus collecting some errors from the Italian. She did however make one of her six double faults on a break point at 4-3 up, letting Giorgi equalize and recapture the momentum. Speaking of double faults, they were a product of how much pressure Giorgi was putting on the Spaniard on the returns. Camila's returns forced Lara to take more risks on her second serves, leading to double faults. Just to illustrate Lara's frame of mind when Camila was returning, see the picture below. Notice how quickly Arruabarrena is looking to step back behind the baseline. You can see her push back with the right leg, fully focused on the aggressive return already coming her way, no later than when she lands from striking the serve into the court.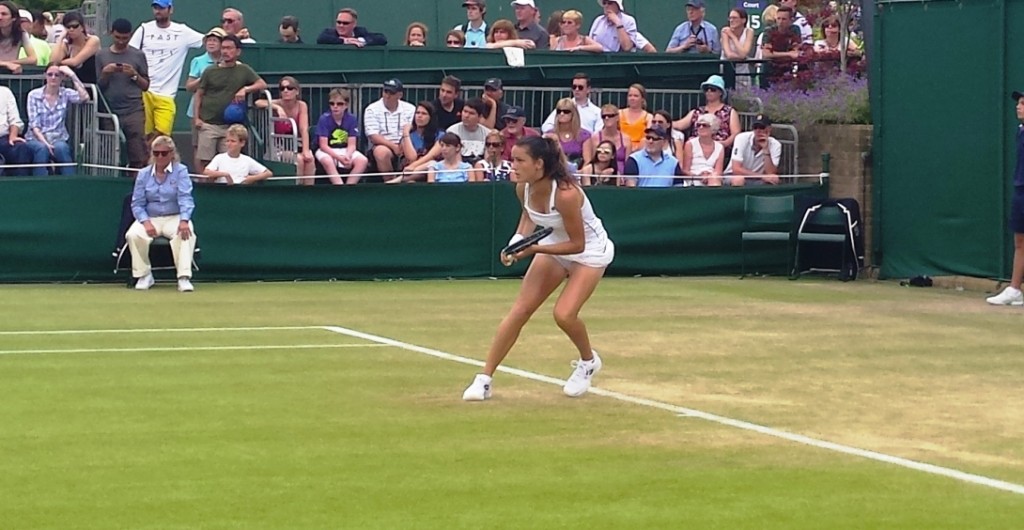 Right when it looked like the Italian found her rhythm back and was on her way to winning the second set on a string of 4 games (from 2-4 down to 6-4), Arruabarrena saved three match points in a row at 4-5 0-40, leaving Giorgi in a look of disbelief toward her corner, after saving the 3rd one.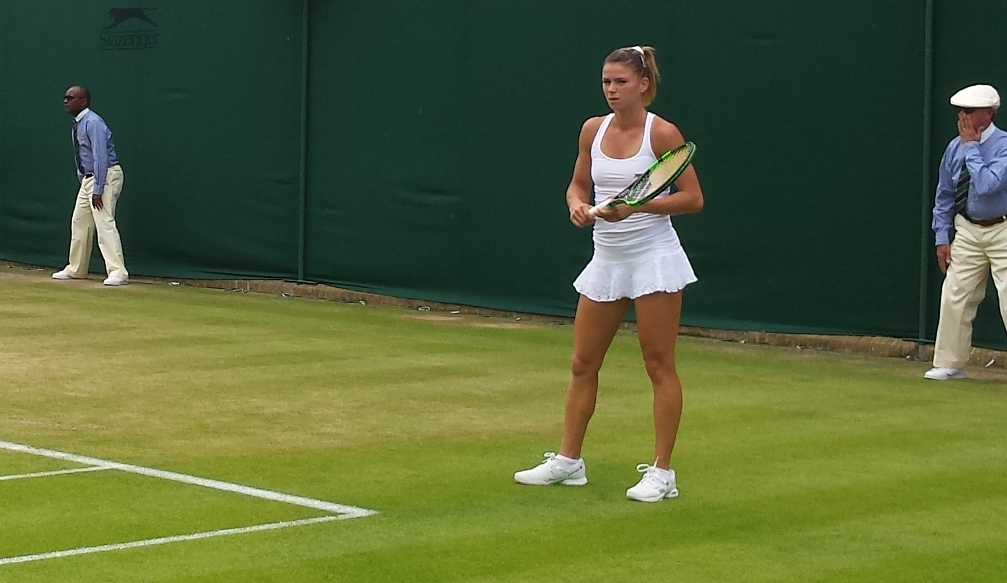 At 5-6, Arruabarrena saved the fourth match point on a return blown out by Giorgi and marched into the tiebreaker. Giorgi led in the tiebreaker for the most part and earned another set of match points at 6-3 up. Once again, Arruabarrena did not fold quickly and saved two more match points to get back to 6-5. Finally, Giorgi won the match on her seventh match point, sending her corner, featuring her dad Giorgi, into a bundle of joy (see the clip below).
Speaking of Sergio Giorgi, in case you have not followed closely over the years, he has been a colorful personality, to say the least. Along with the rest of Camila's team, he is very vocal (you can hear them on the clip too), and extremely passionate about his daughter's tennis. Having said that, he has also been at the center of some questionable reports and made some controversial comments – see also this report on both Sergio and Camila. But after a first set that inaccurately indicated an easy route to victory followed by an extremely nervous second set, one can understand why he had to take some down time with friends, minutes after Camila's win, right outside the court.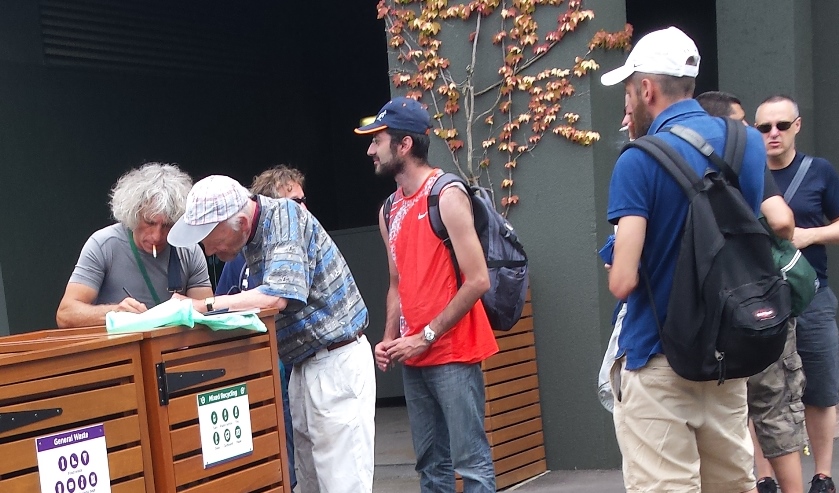 Congratulations to Camila and dad Sergio. Caroline Wozniacki is next for them!