The Belgian facing a giant hill to climb
For the preview of the other semifinal between Grigor Dimitrov and Jack Sock, click here
David Goffin played two lop-sided matches in his last two group matches. He lost the first, won the second. One certainty is that after a grueling three-setter against Rafael Nadal in his first match, he could not have asked for a more economical duo of matches even if he ended up on the losing end in one of them.
For him to have any chance against Roger Federer, he needs to have his footwork geared up, and even in today's seemingly routine win over Thiem, he did not appear to be at 100% in his movement. By tomorrow, hopefully for him, it will improve. It better! Or else, he is packing up his bags.
The question is, would packing up his bagsy necessarily be a bad thing for him? Consider that he is one week away from playing his first match, a five-setter need I remind, at the Davis Cup finals in Lille, France. The Belgian tennis fans might not think it would be. But what does Goffin think? I tend to believe that top professionals in our sport would give 100% in an event like the ATP World Tour Finals, regardless of what awaits the week after.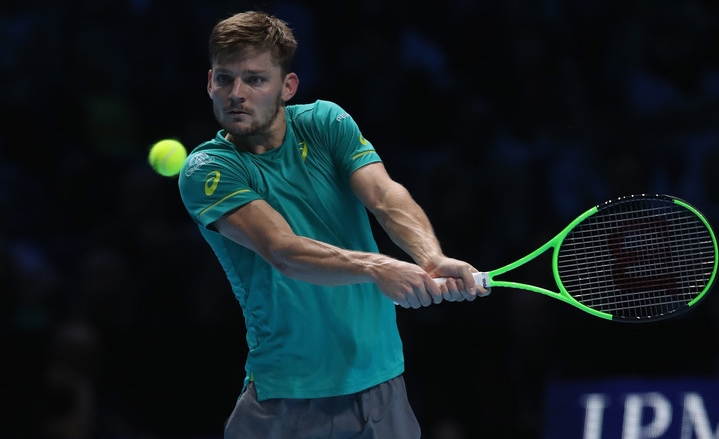 Photo: Getty – Julian Finney
I do, however, believe that if Federer gets a head start and wins the first set, the subconscious may create a few dents in the professionalism of David, in the sense that the will to fight and to climb back into the match may not be as intense, since something even more intense is approaching fast – and yes, Davis Cup is a more intense experience for a player than any other event.
The bad news for Goffin is that getting a head start is a trademark of Federer. He has won Basel, and remained undefeated so far in London, without playing at his top level. You can, on the other hand, see his desire to win, his will to achieve perfection.
Everyone knows that this tournament means a lot to him. On numerous occasions, he has explicitly stated that winning the ATP World Tour Finals is a priority for him, ranking right behind the Majors. His drive will insure that, even if he does not perform at his best, his mind will stay sharp. He will put forth what is necessary to turn the match in his favor. "Efficiency" will be the key term for him, as it was in his win over Zverev on Tuesday. His top-level form may not even be necessary.
Furthermore, there are match-up problems here for David, above and beyond the psychological weight of having an 0-6 record against the Swiss.
Firstly, his second serve is weak enough to where Federer can either attack the net and pressure Goffin behind the return, or begin running him ragged from the start of the point. Secondly, handling Federer's serves is a puzzle that he needs to solve to have any chance to get ahead, in case he stays toe-to-toe with him in the early portions of the match. Thirdly, his up-and-down movement will have to shine, because Roger can bounce the ball high or keep it low with his slice, and David is a player that has a strong preference on where to strike the ball, which is around his hip-to-chest level.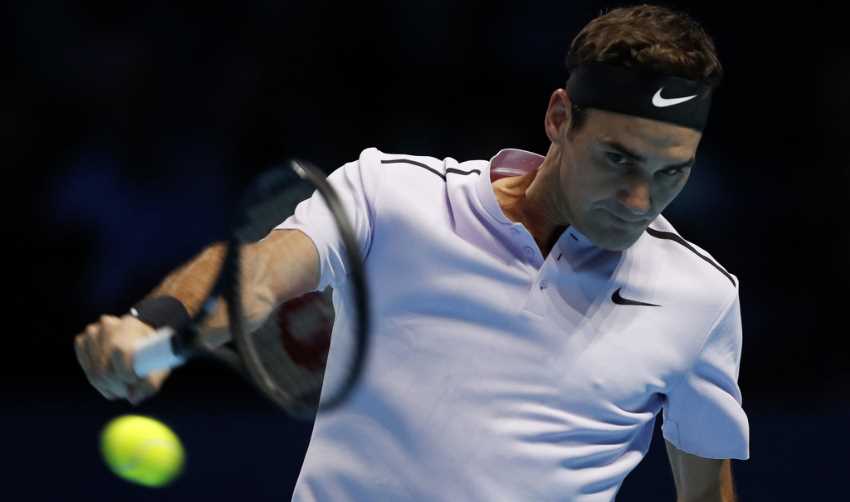 Photo: Getty – Julian Finney
The longer the rallies, the better for Goffin. At his sharpest, Goffin moves side-to-side as quickly as any other player on the tour, and extended rallies are likely to favor him, if not, at least increase the chances of Federer committing errors. Again, we come back to Goffin's endurance. Can he play the scrambling style of game throughout the match, putting in long miles on his legs, and not run empty on fuel? I do not believe so.
If Federer's first serve is on, considering all the above factors, look for a routine straight-set affair. Otherwise, Goffin must stay on serve early in the match, just to keep it close. Let that happen first, then have Goffin manage to steal the first set, "and then we'll talk" (as Hank says to Walter in an episode of Breaking Bad).