The reason why you don't see a number in parenthesis next to Ostapenko's name in the above title is because she is the only unseeded player left in the draw since the quarterfinals. The 47th-ranked player in the world has been the biggest revelation of this year's Roland Garros, defeating the Olympic champion Monica Puig in straight sets, the 23rd-seed Samantha Stosur in three sets in the round of 16, and Caroline Wozniacki in the quarterfinals, also in three sets. The Latvian is also the last teenager to reach the semifinal in Paris since 2007, although her teenage years will come to an end tomorrow as she will face Timea Bacsinszky who will also be celebrating her birthday – what are the odds, right?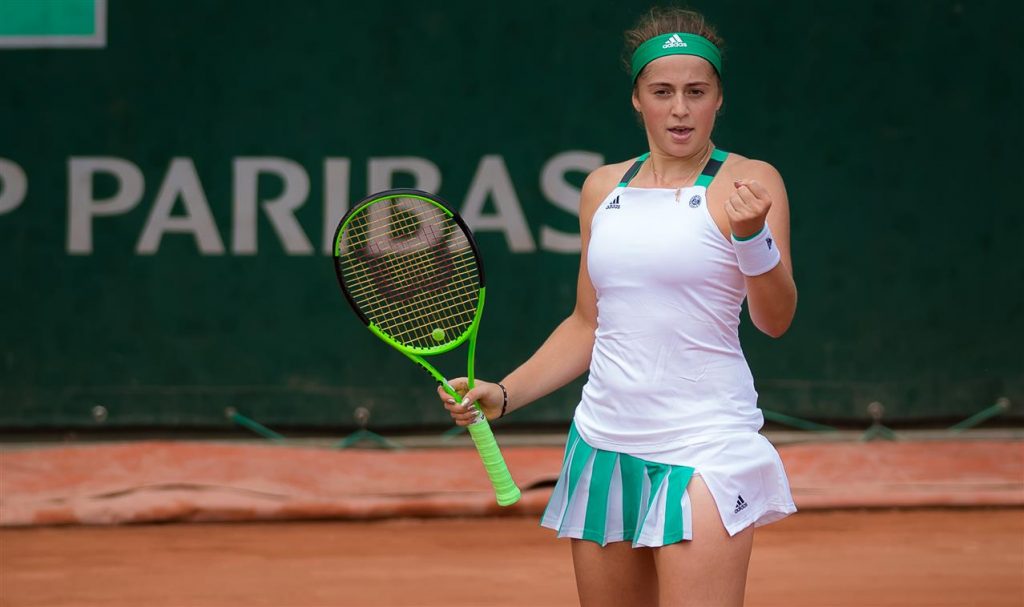 Jelena Ostapenko – Photo: Jimmie48Photography
Ostapenko is a powerful hitter, very powerful. She wins most of her points with direct winners, striking the ball at warp speed. She does it from the very beginning of the point, with either a high-velocity first serve or a speedy return that overwhelms the server. This is a big reason why she leads the tournament in break-points-won category with 31. Her opponent Bacsinszky is close behind her with 29. It is highly unlikely that Ostapenko will play any differently against Bacsinszky than she does against others. She does one thing, and she does that very well. This is not to say that she has not developed any other shots. For example, she can once in a while stick in a wicked drop shot, or a sharp angle. But at this point in her development, she rarely uses specialty shots, rather choosing to produce powerful shots during the large majority of rallies.
Timea Bacsinszky, on the other hand, as I wrote in my preview of her previous match, can vary the effects on the ball as well as any other player. Unlike other players that Ostapenko has faced, she is highly unlikely to give Ostapenko the same look over an extended rally (and against Ostapenko a six-shot rally may be considered an extended one). Look for the Swiss to mix in slices, high and loopy spin balls, as well as occasional accelerations to keep her opponent off rythm during rallies. Timea also has great footwork and anticipation which means the young Latvian will likely be forced into hitting a shot or two more to put the ball away than she has had to do so against her previous opponents.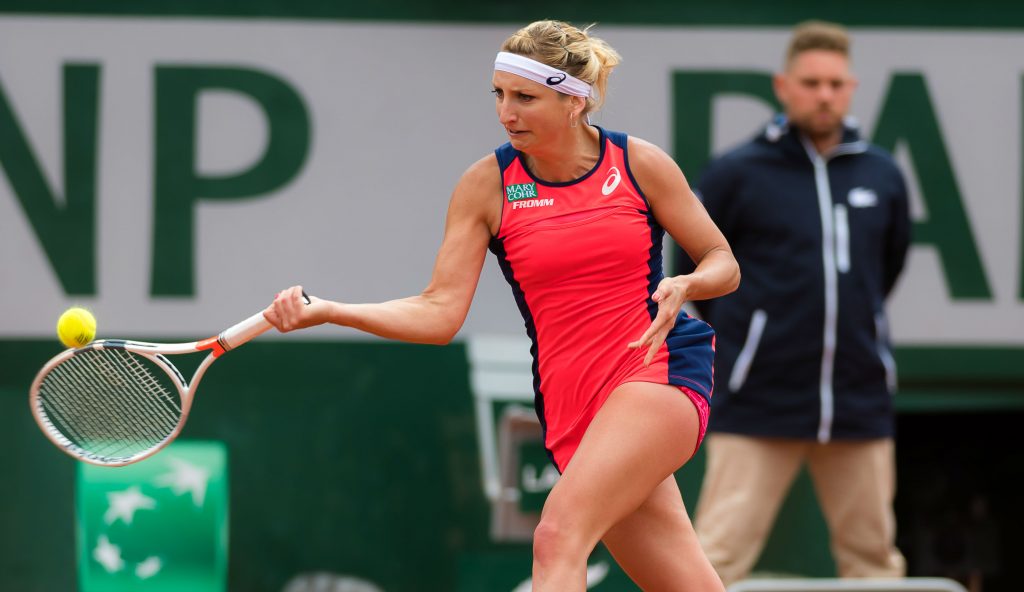 Timea Bacsinszky – Photo: Jimmie48photography
Finally, there is the experience factor. Bacsinszky has been to the quarterfinal stage three times now, and this is her second semifinals in the last three years. She also has four WTA titles in her career. Ostapenko, in contrast, has done neither. I believe Bacsinszky will seize the opportunity and reach her first Major final on her birthday. I look for a fairly contested straight-set victory or a three-set victory with a strong finish by Timea, in which the unforced error count for Jelena grows quicker as the match progresses.
Note: Click here to follow MT-Desk on Twitter – This week: live from Roland Garros